Name: Lizbeth Felix
From: Los Angeles, California
Grade: 12
School: Manual Arts High School
Votes: 0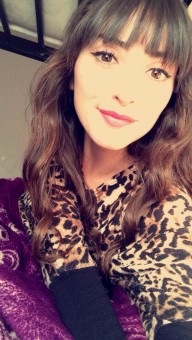 Growing up in south central, I saw a lot of violence. I saw negativity
everywhere which helped me decide I wanted to volunteer with the
youth at Heart Of Los Angeles. I chose to volunteer here because I
know students are the future of our world. Growing up in this area
people think less of us. They believe students coming from this area
would never be successful. I felt it was my job to help encourage and
inspire them and Heart Of Los Angeles allowed me to do that.
I volunteered every day per week, 3 hours for the last 2 months during
my summer break. My responsibilities were to motivate the students
and to help them stay on task with their work. I also, tutored them
with their writing skills. I would provide prompts and asked them to
write nonstop for 25 minutes. The last 15 minutes I had, I would
grade their papers with them. I would provide constructive criticism,
so that my students can learn to become better writers. I also worked
as a teacher assistant. My role was to maintain students on task and
help assist with problems they had.
My biggest challenge as a volunteer had to leave my students. It was
tough because I built relationships with these students. They made me
feel happy, they were the reason I woke up every day motivated to
come and teach them. They had trust in me with their personal
problems. What gave me the most satisfaction as a volunteer is
letting the students know there are not alone. There are people in
the world willing to help them and give them a chance. Also, seeing
how happy they would get when they learned something knew made me
feel wonderful. What I learned is to always be on time and to be
self-motivated. Working with kids, you can never be tired, so you
must have lots of energy.
I see working with the youth as "forward looking" because I get the
chance to keep kids out of trouble. I will mentor them to make the
best decisions to remain in school and go to college. Knowing I
helped these students would make me feel accomplished because I am
proving to our society that we can make our dreams true. As I begin
my college career I know that I would be setting a good example to
students in my community. If I were to come back, I believe my
volunteer activity made a difference because I pursued students to
stay in school.