Name: Libby Schilling
From: Wellington, Florida
Grade: 11
School: Homeschooled
Votes: 1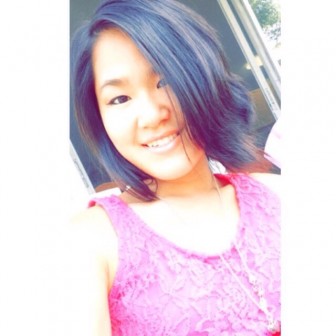 Libby Schilling
Taking the Time to Give Back
In 1998, I was born in China. I was in raised in an orphanage and I
always remember that I helped the other kids. In 2009, I was adopted
and came to America to my forever family and started out helping my
mom with Yorkie 911 Rescue in New York.In 2015, I volunteered at
Vinceremos Therapeutic Riding Center during fundraisers activities
for the Special Olympics. I also volunteered at Calvary ChapelFort
Lauderdale in childcare during service. I really enjoyed volunteering
for those community services and I feel happy to help others.
I volunteered at a public library near my community for 2 years at the
public library because I wanted to help others and encourage people
to read books. During my time there, I volunteered 2 days a week for
a total of 163 hours over the 2 years. As a volunteerthere,I had many
responsibilities, including consisting of preparing books, DVD's,
and CD's for shelving. I was also responsible for separating and
organizing books, DVD's, and CD's to be returned or picked- up
for other libraries. In addition, I also organize labels, stamp new
book arrivals, and encourage kids and adults to read books for the
summer reading program.As a volunteer, the biggest challenge that I
faced was making sure that everything was done in-line with the
established library system. Watching kids learn, want to read and
have fun was one of my greatest satisfactions during my time at the
library. I learned that taking the time to help and encourage others
is very important giving me both apersonal sense of accomplishments
and satisfaction that maybe I helped brighten someone's day.

In the future, I hope that my activities will help the younger
generations to step forward and gain an understanding of the
importance of helping their community, one another and allowing them
to pass on a tradition of giving to future generations. I really
enjoyed volunteering at the library and helping people out.
Volunteering has been and always will be very important in my life
and I hope that by my continuing to volunteer in the future will both
help and encourage others to do so as well.
In conclusion, I believe that it is right that both colleges and high
schools now require each student to have community services hours.
Outside of giving back to each community it hopefully, will let each
student lean the importance of community service, build lasting
friendships and give them a personal sense of accomplishment as well.