Name: Taylor Baldwin
From: Lockport, Illinois
Grade: high school senior
School: Lockport Township High School
Votes: 0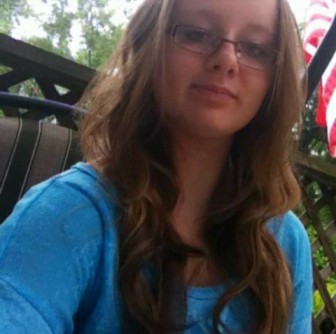 Teaching Children the Joy of Learning One Book at a Time
Working with children has always been a passion of mine and I have always
known that I wanted to be an elementary school teacher from a young
age, so it was a no brainer that when I started volunteering I would
do something that involved children. My freshman year of high school,
in 2012, I decided to start volunteering at my local library in the
children's department and it turned out to be one of the best
decisions of my life.
I volunteer at special events in the children's department and do other
various things there such as help put away books every other Thursday
for two hours. The special events are usually spread out around
holidays or are once a month and last about two or two and a half
hours. The tasks that I do during the times that I volunteer often
depend on the event that is taking place. For example, at the
Halloween events I always hand out cups of apple juice and candy
while at the monthly Lego club I help kids to build whatever they
want out of Legos.
For me, the biggest challenge as a volunteer is spreading out my time
evenly among all of the kids. Usually at most of our events,
especially the big holiday ones there can be almost one hundred kids,
it is hard to make sure every kid is having fun when there are so
many. However I'm glad that so many children come to the events
because watching them smile and have fun is the most satisfying part
for me. Putting up decorations and putting on silly costumes is worth
it to make them happy.
Volunteering with the children at the library has taught me just how full of
happiness children are. Every time that I volunteer, I always leave
with a smile on my face and can't wait to go back. Children are
pleased by the smallest things in life and I think that sometimes
other people should be pleased by the little things in life too.
To me forward looking means doing something now with the future in mind
so as to help you in the future. Volunteering at the library is
forward looking for me because I plan to major in elementary
education and the more experience that I can get with kids the
better.
By volunteering at the library I hope to teach children to enjoy reading
and learning just like the very same library did to me when I was a
little girl. I know that my volunteering will make a difference
because without the volunteers, the events at the library could not
happen and those very same events are the ones that made me fall in
love with reading and learning myself.