Name: Gregory Westbrook
From: Germantown , Tennessee
Grade: Senior
School: Germantown High School
Votes: 0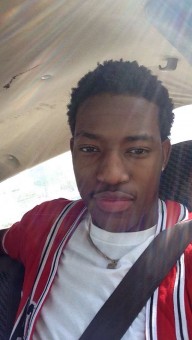 A Team Reaching Out to a Family
I attended a youth art program for children, where I catered to little
kids. In this area I helped watch over, mentor, and even cater after
each and every kind that came into the door. Being sort of like a big
brother to these little kids it touched me drastically of the many
capabilities they had and the way they expressed it. I attended to
these kids roughly 16-24 hours a week, due to the fact the more I
showed up the more that they grew on me and the more I wanted to be
around them. While being a volunteer I was there to watch over them,
tend to their needs, but most importantly allow them to have the time
of their lives. It was a lot of fun being around them and we were
always on good terms and on one accord. Yet the biggest challenge I
came across was getting them to listen. Even though they were young
of age getting their full attention was something that was harder
than expected. But over the period of time getting them to settle
down, listen up, and quiet down made the program and me volunteering
even more of a greater experience. As the weeks went by there were a
lot of ups and downs, but that is something anybody encounters in
life. So those obstacles were not anything but a good sign. Better
yet it was most satisfying to see that the kids get over or by pass
the obstacle or difficulty of something before I was even able to
fully understand the predicament. None the less it was even more
satisfying when the kids realize that they started to overcome
adversity and those obstacles and they smiled back and what they
accomplished and become proud of one another. Even though I was the
volunteer and I was the one watching over the little ones, they
taught me something. They taught me the difference of people in the
world and how they deal with situations. In other words I am
different from the next person, due to the fact when I am in a
situation I overcome the stat I am in to learn what the lesson is
about, while the other person may soak in their own misunderstanding
and not better their selves or grasp the understanding of what is
actually going on. It is quite funny to me how putting myself in them
occasion allowed me to fully understand why exactly I want to do what
I want when I grow up. For I want to be able to open up a community
center in my hometown that will help kids, mentor them, but most
importantly allow them to have fun. So I will have the capabilities
to bring in even more kids of all ages to allow them the freedom of
expressing themselves and their beautiful talent. If I was able to
sit and look into the future of my activities, I see my activity as a
great success. Forward looking is simply a way in which it is like a
vision. Just looking at how one idea, one glimpse of an observation,
can transform into an experiment, which can go in a sort of upgrade
from an idea to a dream. This change in me and my views of the world
is simply from the work I did for my environment, to the community
that I can really call home. My intentions are to make a difference
in the area in every area making every kid feeling the same. Make
them equal for what they have to share with the world is just
important as the next person. Looking even further in the years I can
see that my volunteer work will up the scale and form a better
community, a better place of living, and even a team reaching out to
a family one by one. Yet most importantly it will touch others to do
better and see the talent in the younger generation and value the
knowledge of each and every little kid in the community, in every
state, in the U.S., and even in the world.