Name: David Targett
From: Dix Hills, New York
Grade: 12
School: Half Hollow Hills High School East
Votes: 0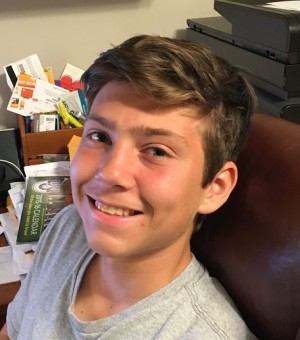 Participating as a volunteer for TOPSoccer on Saturday's throughout the fall
soccer season has changed my outlook on volunteering.
TOPSoccer is a community-based training and team placement program
for young athletes with disabilities, organized by youth soccer
association volunteers around the United States. As a volunteer, my
goal is to give children with mental or physical disabilities the
opportunity to enjoy the game of soccer. My biggest challenge was
making sure the parents of the children were stress free while we
took care of their children. TOPSoccer is not only an opportunity for
children with disabilities to enjoy the game of soccer, but it is
also an opportunity for the parents of children with disabilities to
watch their kids play soccer.
Volunteering for TOPSoccer isn't about giving up your time on a
Saturday morning to rack up the hours on a form that you give to
Honor Society, it's about giving children who have a physical or
mental disability the opportunity to enjoy the beautiful game of
soccer. The rewards are felt by the parents, the participants, as
well as the volunteers knowing that our few hours has helped others
less fortunate. TOPSoccer showed me that I receive an immense amount
of joy spreading happiness through the game that I love. Next year at
St. John's University, I hope to continue to volunteer for
TOPSoccer, as well as, get other players on the ST. John's soccer
team to volunteer for the organization.