Name: Alexander Medina
From: Moreno valley, California
Grade: 11
School: Rancho Verde
Votes: 0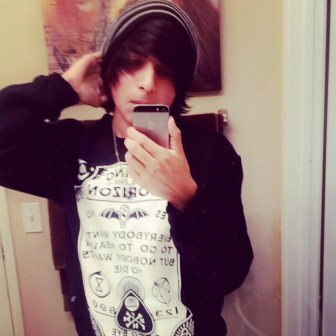 Working in my church (Sandals) it was my job to supervise the 6th graders, I
only take up this position once a week, every Sunday for the mere
purpose of community service hours for my graduation requirements,
but nothing would have prepared me for the unlikely encounter, with a
little blessing named Jackson. Jackson is a eleven year old strange
boy, his presence singles himself out, for he is always alone. What
sparked my interest in Jackson is the fact he did not speak, he was
not deaf, he just wanted to be alone. Jackson reminded me of myself
when I was in 6th grade, turns out Jackson comes from a broken home,
his parents are divorce, he is a only child, and has close to no
friends, I was in the same spot as Jackson when I was his age, in
fact for three years. So I sought to reach out to Jackson and try to
become his friend, he resented me at first but with persistence I
prevailed.
What has given me the most satisfaction as a volunteer is the fact I can
walk this world with this young boy that I would have never met if I
did not volunteer, I can ask about his day and let him know that
someone cares, that I can be something he looks forward to weekly.
The biggest challenge being a volunteer is despite my efforts I feel
as if I'm not doing enough to help this young boy, but maybe my
efforts are not in vein, the things I had to suffer through when I
was his age, all I ever wanted was a friend, and maybe by me being
his I am doing all that I can?
What I have learned from this volunteer position is that, there's so much
more to life, I would have never expected to make a friend like this.
I saw this more as a chore going in, but I came out with a totally
different view on volunteering and I am glad I did.