Name: Quinn Kiel
From: Kent, WA
Grade: 11th
School: Kentridge High School
Votes: 0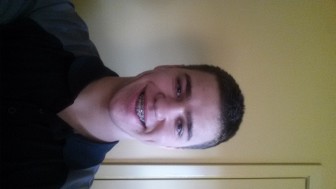 The
Value of My Community Service
By
Quinn Kiel
During my middle school career, I lived in a small, remote Alaskan community, home to
less than one hundred persons. In this tight-knit community, I was exposed to and became aware of the value of community service; in such a small town, it is easy to see the direct effects of your actions, and the positive impact they have.
Moving into high school, I have carried this mindset with me. Living in a city with
several hundred thousand residents, it at times becomes harder to see the direct correlation between what we do and how that affects the community. This makes obscure the true value of our service to the
community. But obscure as it may be, I still understand that, just as with the service I have given that reaps apparent benefits, service to a more convoluted community still has great value.
I volunteer roughly three hours a month, dedicating myself to various fields. I have been involved in fundraisers for nonprofit organizations such as the National Heart Association, which have helped to raise thousands of dollars for the cause. I also volunteer at local senior centers to exercise and engage in physical activity with the senior citizens, who may otherwise receive few visitors or opportunities to get
active.
With some activities, such as volunteering at the senior center, it is easy to see the effect on the community right before your eyes, and understand your direct impact. But in the case of large fundraisers, where scores of people are involved and the impact is distributed across the entirety of an organization such as the National HeartAssociation, it is again more difficult to understand what, exactly, you contribute. This does not, however, detract from the true value of the service we provide.
If I were to look back decades from now, it would be difficult to gage exactly what
impact I may have had. The senior citizens are greatly benefited by the activities we engage them with, but those effects may not be apparent years from now. I will not be able to see any one action of
the National Heart Association and know that I made that possible. I might not even be able to identify that I helped at all, such as in the case of someone who is simply in better health due to better
heart health influenced by the Association. But even as I may not see the benefits of my actions, I still know that my actions still have served the community, bettering the lives of all who are affected.