Name: Emmanuel Garcia,Urbano
From: San Antonio , Texas
Grade: 2016
School: South San Antonio
Votes: 0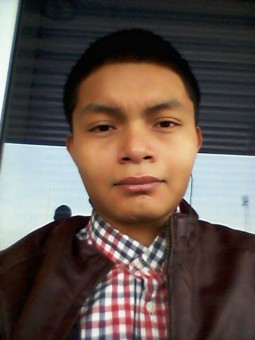 Emmanuel Garcia
Urbano
05/10/16
Volunteer
Volunteerism is increasing rapidly in our society. Colleges and universities are requiring to have hours volunteered in certain areas or activities. Volunteers are very helpful in a community or an event in time of need that needs helpful helping hands. It is very fun and you can meet some very interesting people while being there. Volunteering is
not about one self but giving back to the community what it has given to you. My experience was delightful and something new I haven't never tried.

I volunteered in my neighborhood last summer of 2015, I was at my apartment's complex working as a security guard for a food bank program. I choose this because the Managers there were looking for people who wanted to help out in activities they were having choices to be a security guard. The guard had to be a guy for the position and I was the right guy for the job. I volunteer for an hour per day, Monday through Fridays for about a month or so. My responsibilities were to watch out for people that took food out of the area, pack and load the equipment used, and set up the tents.
My biggest challenge was waking up early to get my day going, you have to take notice that this was in the summer so I didn't really wanted to wake up early. People weren't allowed to take food out of the given area and it was hard for me to tell them no especially to the little kids. Rather than that my satisfactions was that I finally volunteer without no money involve and feeding the community. I have learn how to be more organized and focus on certain things. Also I learn to be more social with people that I didn't know and how to approach them.
"Forward looking" to me mean that looking into your future and realizing what you want to do for yourself, what creates that spark of passion in your heart. One must find what they want to accomplish or succeed in life to truly live life. One might not know what they want now but sooner or later that spark will arrive at perfect timing. I know in my volunteer I didn't do much but the small I did can cause a big change by the compassion and caring I showed when I was a security guard. It's not much but the small things you don't notice is the things that might surprise you later.
My volunteer experience has been really helpful in my community because when I first volunteer I was new to the community. As I socialize more with the community the more people I met and the more I felt like I was back home. Volunteering is not all about completing certain hours to graduate but helping about the people that are in need and making the community much better , cleaner and more
socialize with each other. I didn't see my volunteering as an
obligation but as part of the community because I was helping out the community when it most needed help.