Name: Massiel Gonzalez
From: Lubbock, TEXAS
Grade: massielceleste@gmail.com
School: massielceleste@gmail.com
Votes: 0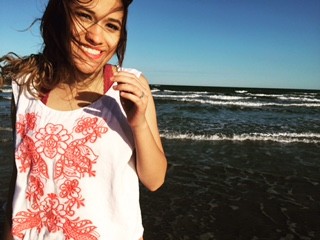 One of my favorite things to do with my time is volunteering. Attending
Talkington has implanted the importance and need for volunteering.
Service is required by the school, and depending on the grade level
you are in, that determines the amount of hours you volunteer. For
example, my sixth grade year, I needed to have six hours of community
service. As each year progressed, I didn't see volunteering as
something I had to do, but as something I wanted to do. I remember my
eighth grade year, I volunteered over forty eight hours. I joined
United Way Youth Division my freshman year, and haven't stopped
since. I loved the organization so much that I wanted to be an
officer this year. It has been a great learning experience to
understand what goes on behind a non-profit agency and how to
successfully plan meetings. I have been able to volunteer at so many
various places that I probably would not have even heard of if it
wasn't for United Way Youth Division. I know that when I start
attending college, I will also be involved in volunteering in my new
community as well. Every single one of the organizations I am
involved in have volunteer work embedded into it. I have been a part
of Student Council since my freshman year and my involvement has
improved my leadership abilities tremendously. This year, I had the
honor to be involved with my city's Volunteer Center.
Being a member of National Honor Society and a Board Member
of the Volunteer Center is important to me because I love to give
back to the community and take my time to help others. I am one of
two youth board members that is a part of the board and I have
learned so much about what goes on behind non-profit agencies, such
as budgeting, marketing and recruitment strategies. One of the
places in which I have volunteered at that has been impactful the
most has been Sondra's Song. The reason being because I have been
helping out Sondra's Song reach their goal to house aged-out foster
kids. I first began volunteering with Sondra's Song in August and
still to this month, am involved with the program. I have volunteered
twenty hours of community service I have also volunteered with The
Boys and Girls Club of Lubbock, The Salvation Army and Upbring The
New Lutheran Social Services.