Name: Jeremy Stultz
From: Riverview, Florida
Grade: jcstultz2424@gmail.com
School: jcstultz2424@gmail.com
Votes: 0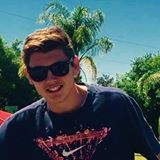 Jeremy
Stultz
5/23/2016
In recent years, I have found a passion in helping homeless people get back on their feet. I feel like everybody should be given a second chance in life and I strive to help people with this plan. Over the last year, I have spent around 5 hours a month volunteering with
homeless shelter programs and food drives across Florida. About a week ago I helped the Echo foundation with various jobs for two days straight. On the job site I was in charge of sorting food into specific boxes and also moving these boxes to different location, where they would be handed out directly to the homeless. The biggest struggle that I faced while doing the job was not being able to give the homeless people the original amount of food that they were told they would receive at the event. There were a lot more people at the shelter than expected so we decide to distribute the equally by giving each person less food than planned. During my time at Echo, I learned that giving people the little things like a hug or handshake can go a long way in helping them get off their feet and into the workforce again. Helping these people out was probably one of the most satisfying things I have ever done I my life.

I believe that "forward looking" is when a person tries to prepare for certain events to occur in the future. Volunteering has shown me that a person can be "forward looking" all the time in their lives, however, some events can never be prepared for and those are the ones that can hurt your life and lifestyle the most. Through my volunteering services I hope to provide people with a second chance to have a better life than they had before. I feel like the events
that I volunteer for have a huge impact on people's lives and do make a difference in the world. Giving people supplies that will help them survive another day make a huge difference in the world. Overall, volunteering can have a huge impact on a person's life and
the world itself.