Name: Taeya Gray
From: Sidney, NE
Grade: 12
School: Sidney High School
Votes: 0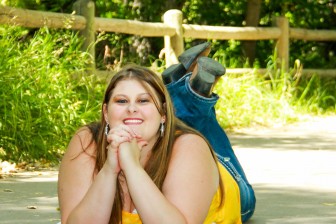 Volunteering is the art of donating ones time to help others. Previously I have
volunteered at nursing homes and at a daycare center. I like to help
people because of this I even went as far as to get a Certified
Nursing Assistant license but it is not the same as volunteering. I
love to volunteer in nursing homes because it is as if society has
forgotten about them but in reality they are some of the most
interesting people. Sometimes they seem to have noticed this. As I
was doing the clinical portion of training for my CNA license I
remember the joy of one of the residents when I remembered that he
preferred two brown sugars with his toast instead of one. They may
have bad days and can be very frustrating at times but they are kind
and wonderful people. I have never counted my volunteer hours, it was
only time and I was more than happy to be there. As far as my
responsibilities go at the nursing home/assisted living center I have
painted finger nails, helped with activities and had wonderful
conversations with the people around me. At the day care center I
helped the teacher prepare activities for the children. My biggest
challenge as a volunteer is calming my nerves. I want to be the best
person I can possibly be to help enhance the quality of the lives I
have been able to touch. My favorite part of volunteering is seeing
the impact I have made on the person's life. Seeing the woman's
smile after having her nails painted her favorite color or the way
their eyes light up when they see you've returned to repair the
chipped nail polish, it's enough to fill anyone's heart with
warmth. I have learned how to be an active listener and how to
appreciate the joy one can bring to others just by donating a little
bit of one's time. If I were to come back in ten, twenty or even
thirty years even though my effort was not big it made a difference.
Not only in the lives of others but in my life also. I may be only
one person but I want to change the world, I don't know how but I
will find a way. Just as Gandhi once said "Be the change you wish
to see in the world".