Name: Emori Reece
From: Cedar Hill, Texas
Grade: 9th grade
School: Life School Waxahachie
Votes: 0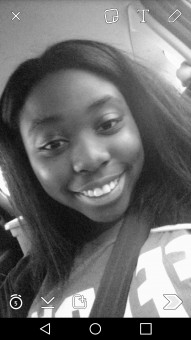 "We make a living by what we get, but we make a life by what we give (Winston Churchill)." These past few years from being in middle school to finally being in high school, I have experienced what it means to truly give back.  I have learned that by volunteering.  I started volunteering at my church by helping the leaders watch the three and four year olds.  From there, I began to not just watch the kids, but to actually interact with them as they played games and other activities. By doing that, not only did it help me understand the actual meaning of giving back, but it helped me to realize that there's so much more to things then what they seem like at first.
I've been volunteering for over two years now at my church, and I can honestly say that it not only has improved my mindset about things, but it has also grown me spiritually.  I never knew how much giving back to people really meant until I started doing it, and I can honestly say that it really has changed my perspective on things.  It has taught me to not only be grateful for everything that I have, but to be cheerful and happy while I am giving back to those who need it more than I do. Recently, I joined this leadership program at my church called Fuse. In Fuse we not only learn how to better spread the word of God, but we learn how to give back as well. We recently went on this outing at this place called Youth World. Youth World is basically an organization in Dallas that gives back to kids who are less fortunate.  On this certain day they invited us to help out with getting things set up, and they also allowed us to manage and control the Easter egg hunt.  At first I was kind of hesitant about it because it was a new experience for me, but I am so happy that I ended up doing it. Just seeing the look on the kids' faces when they were running to get the Easter eggs and watching them
hear the gospel about the true meaning of Easter brought joy to my heart, because I knew that they didn't usually get that opportunity very often.  Being there to participate in that outing was a
life changing moment for me, and I will never forget it.  So with that I am one hundred percent committed to giving back to others, because it makes me happy inside to do it. For as someone
once said, "I slept and I dreamed that life is all joy. I woke and I saw that life is all service. I served and I saw that service is joy (kahlil Gibran)."