Name: Airieon Clark
From: San Antonio , Tx
Grade: 11th
School: Warren Highschool
Votes: 0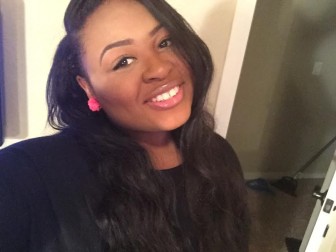 Being a volunteer in today's society is huge. You're not only helping your community but, yourself become a better person as well. With me volunteering, I decided to go to my local food bank. I chose
the food bank because we go out to feed the homeless and also pack up goods for people who are in need. And I enjoy helping others. When I'm in the car and I see homeless people standing on the corners
asking for money just so that they can survive the days, hurts my heart. I begin to think that it could be me or anyone else I know and my heart begins to overflow with gratefulness.
I volunteer at the food bank every summer since middle school. I try to complete eight hours every two weeks. My task includes packing up food to send off and also feed the homeless. In which that was my biggest challenge I faced. Because being whom I am; a loving young lady with the heart of gold. I felt that I was not providing enough; I wanted to take the people off the corners and put them into a house and just show my love to them. But, it took my mom to pull me to the side and help me understand that I'm doing them a huge favor just by feeding them good warm food so they won't have to see the cars passing
laughing and judging them as they pass by. The next time I went to complete my hours I went to feed the homeless. As I greeted and passed out lunch; I seen the smiles on their face and that was an indication that what I was doing was not in vain. That experience was the most stratification I could ever receive.
Being a volunteer I learned that it's a blessing to be a blessing! Also, it's okay to give back to the community. At first I was just doing it for a summer project. But, the feeling I felt after my first time I just
knew I had to do it again. Not only did it make me feel good about myself but, the homeless were happy to receive good healthy food. And they knew when we were coming so I couldn't let them down. I
someday would like to see a change in our community just by helping the nonprofit organizations. I seek to change the homeless lives! I one day would like to build a home to put them in; in which we will
provide food, clothing, shelter etc. all in one. To see that smile on their face and, also provide is everything to me.