Name: Carol
From: Merritt Island, Florida
Grade: carolrhurst@gmail.com
School: carolrhurst@gmail.com
Votes: 0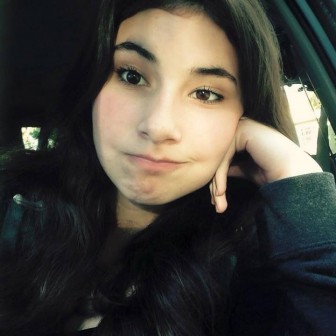 Carol
Hurst
Youth
Forward Scholarship

Humans
are selfish  beings. It is innate for us to have an individual mindset
and be egocentric. However it takes true fortitude to do abnegation;
one small act of selflessness can make a beneficial impact.
The community is a whole entity that relies on the collaboration of
individuals in order to progress. There are many aspects tethered to
the community, such as schools and businesses. Therefore, it is
essential that organizations like the Police Athletics League to
bring the community together and raise awareness on the significance
of volunteering. People underestimate the gravity of their good deeds
and how it can have a lasting effect on someone. Volunteering is not
just about doing something nice but centers on doing one's duty for
the community. We all have a role in society that beckons us to be
better and do better.
I am a proud, avid volunteer for fund-raising and environmental
organizations such as the Police Athletics League, National Honor
Society, and Interact Club. I have chosen these forms of volunteering
because I feel as though I can make the biggest impact through
cleaning the environment and raising money towards charities. I have
earned over 250 volunteer hours over the past 3 years, which is one
of my proudest achievements.
My responsibilities as a volunteer ranged from cleaning-up beaches to
organizing fundraisers. As Secretary of Fundraising in Interact Club,
I organized fundraisers and charity events. My responsibilities also extended to
organizing clean-up events and Environmental Awareness Day at my
school.
My most challenging obstacle as a volunteer occurred last year when the
Interact club was planning to set up a haunted house to raise money
to donate to charity. However, at the last minute we faced a
conundrum with limited time to solve it. We couldn't find a space
large enough to hold it at our school, our gym was being renovated
and we had nowhere to go. I asked for a meeting with the neighboring
Cocoa Beach Country Club manager. I met with him to discuss holding
our school's haunted house in their large banquet room. I had to
negotiate on behalf of the school some robust advertising for the
country club in exchange for holding our event at their location. I
had to go through multiple levels of approval via the school and our
school district, but finally received full approval. This was an
enormous benefit to our Interact Club and most importantly to our
student body as they enjoyed an incredible, first class haunted house
which is now the benchmark of excellence for this holiday tradition.
Whether it is through cleaning up beaches or lending a helping hand to animal
shelters, I enjoy contributing my efforts towards the welfare of the
community and those in need. I gained the most satisfaction from
volunteering when I saw the difference I was making as an individual.
Volunteering helped me realize how one person can truly influence the
community and inspire others to do the same.