Name: Olivia Ray Benson-Hibbs
From: Dolores, Colorado
Grade: olivia.benson-hibbs@dolores.k12.co.us
School: olivia.benson-hibbs@dolores.k12.co.us
Votes: 0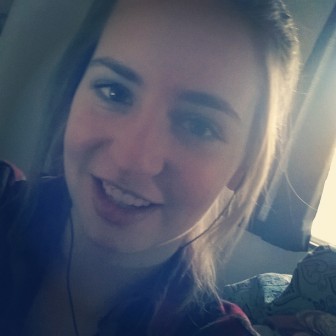 Throughout my high
school career I have learned of the impact of working hard on my
academics, and of the impact of helping my community. I've recently
become very interested and passionate about social justice and
political issues which grew from my involvement in volunteering. I
have always wanted to help my community and world as much as I could.
My sophomore year of highschool I started volunteering by cleaning
and organizing at my local thrift store, "Renew" which helps
victims of domestic abuse. My junior year I helped implement a plan
with SCYC, Leadership Montezuma, to support my local homeless shelter
with a group of teens. We donated food, donated time to spruce up the
inside by painting walls, and created a fundraiser to raise awareness
of the issue. I was also in SPIRIT in which we worked to create an
inclusive community within the school by opening discussions about
embracing individual differences and diversity and created events to
bring teens together. I am currently involved in DSLCS, a school run
program dedicated to helping local non-profit organizations. I have
volunteered over 100 hours with the activities above listed combined.
Working with these organizations was a great experience which gave me
important life skills of working with diverse people, and knowing I
could make a difference. I have learned that improving one's
community in small ways, can lead to a larger impact, and how anyone
can take action to make the world a better place, starting with your
own home and school. I enjoy helping my community and others because
I realize we are all human, and we all have the same needs of love,
care, and connectedness. It doesn't matter how we do this or on
what level but at least showing the compassion and care that others
deserve, can have a humbling impact on one's life and has had this
impact on my life. In volunteering, I hope future generations will
see how it is the little things in helping others which make a
difference and add up to a greater change. During high school it was
hard to volunteer as much as I wanted to with school as a big
priority. However, in the years to come, I want to volunteer and work
for equal and human rights. In going to college next year, I want to
use my passions and interests to give service to others and to help
others while creating a livelihood I can be proud of. In the future,
I want to pursue my interest of joining the peace corps to experience
other lifestyles and to give back to the world I am part of. I feel
volunteering should be advocated to more students because of the
personal growth and development which comes from helping one's
community and the reciprocity that comes back to the individual from
volunteering. Thank you for your time and consideration.