Name: Eric Ransom
From: Capac, Michigan
Grade: Senior
School: Capac High School
Votes: 0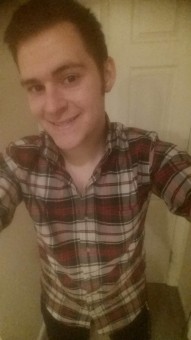 My Volunteering Experience
I chose to be an assistant coach for the Women's Varsity Soccer team
at my high school. The reason I chose this is for my love of soccer
and to help others get better at playing soccer. I want to become a
coach one day and aid others in a progressive movement. Our soccer
programs in my school have been very poor and have not been kept up
well, although I have been accepted to Tiffin University to play
soccer. This has bothered me too much and I decided to make a point
and help people. With doing this I am also working on my 4th
annual soccer training camp for people at my school. It is
completely free because I only desire to make my school better. The
amount of hours that I put in a week was no more than 14 and about 56
hour month. The responsibilities I held were training the players,
helping others medically, aiding in setting up fields, and making
sure the officials were all up to date on our games. My biggest
challenge now is trying to put in as much time and trying to help as
many people as I can. I try to help many people at a time, but it is
much simpler one on one. The biggest satisfaction that I have gotten
from being an assistant coach is the progress that the players made.
I learned a lot about different communication skills and training
players a lot harder.

I do not think my few years
of helping the girl's soccer team would have affected the school
that I am currently at. That is if I were to come back in 10 year or
more. Sadly the school itself is falling apart and is becoming a
k-12 building next year. However, if more people volunteered and
decided to help the school become better. I only hope that people
are able to make a difference just as I did. I know that the
difference I made will only last a few years or maybe five. But for
my community that feels almost like a life time.