Name: Madison Nix
From: Atacsadero, California
Grade: 12
School: Atascadero High School
Votes: 0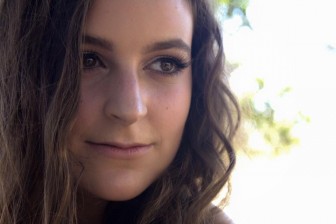 In today's society, there is an extreme amount of pressure on young
people to "change the world", and be "revolutionary." We're
taught from a young age that the only people who are remembered are
the ones who start a movement and touch the lives of many. However,
the best lesson I ever learned was that when you touch the life of
just one person you have made an impact. That is the purpose of
volunteering— to help others. This is why I volunteer. I love the
feeling of restoring hope in those less fortunate, sharing valuable
information with the uninformed, and bringing music to my community,
not for validation, but because I know I'm making an impact.
Throughout my high school career, I have dedicated my time to many different
organizations. I am a member of Teens Giving Back, a local
organization run by high school students volunteering their time and
energy for the greater good of the community. Through this group I've
participated in activities such as Operation Surf, Foster Care
Retreat,and Coats For Kids. I'm also a member of National Honors
Society and California Scholastic Federation,for which I am required
to maintain an above 3.5 GPA and log 8 hours of community service a
month. I am involved in Friday Night Live, where I plan various
activities and events intended to inform my peers about mental
health, driving habits, and drug and alcohol abuse. I log about 104
hours of community service a year. I'm also a member of my school's
Show Choir, and as a member I have had the opportunity to perform for
children, organizations and audiences all over the county. I started
volunteering for various organizations and programs in my community
when I was in junior high, because growing up with two parents in law
enforcement, I felt it was my duty to devote my time and energy to
the wellbeing of my community, just as my parents have. It's been
challenging to balance academics, extracurriculars and volunteer
work, but it has been so worth it. Nothing in the world comes close
to the amazing feeling one gets when helping someone.
My involvement in volunteer work has shaped my college and career goals.
My ultimate goal after successfully graduating from Trinity
University with dual bachelor's degrees in Vocal Performance and
Business Administration, is to create an outreach program that brings
music education to at-risk youth. I see my activities as "forward
looking", because to me, when something is described as "forward
looking", it is innovative and progressive. I believe creating this
outreach program would be incredibly progressive, and also bring the
joy of music to so many. If I were to look back years from now I'd
like to believe that my volunteer activities "made a difference."
As long as one person is affected in a positive way by my volunteer
efforts, it is worthwhile. This is the change I seek to foster in
the world- a cultural acceptance of the fact that being a hero, being
revolutionary, changing the world, is not what's important. What's
important is that one feels fulfilled in what they've done, and
they have given their best efforts to give back to their community.