Name: Tahmir Wade
From: Philadelphia, PA
Grade: tahmirwade32@gmail.com
School: tahmirwade32@gmail.com
Votes: 0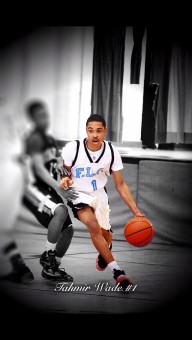 There are approximately 2.5 million possible cases of Multiple Sclerosis
(MS). Women are two to three times more likely to develop MS versus
men. In 2004, my mother had been diagnosed with MS; and since then, I
have been fully determined and intent to fulfil her dreams and
aspirations for me to become educationally successful. That following
school year I worked extremely hard to make my parents proud of my
effort. In the progression of the school year I was given the
opportunity to be elected class president, as well as my AAU
basketball team captain position. My effort to be a better individual
for my mother went beyond the classrooms and on the courts. In fact,
when I was not occupying my time doing homework, or studying, or
playing basketball, my brother and I would help around the house a
lot more diligently than what we did in the years prior to my mom
being diagnosed. For instance, on numerous occasions we went shopping
at the food market helping each other decide on meals to make for the
each week's daily supper.  As well as, washing laundry, cleaning
dishes, and vacuuming.  

For 11 years now I feel I have grown and matured tremendously, not only a
son with greater responsibilities but as an individual in general. I
began reading about MS more and going to different events to learn
more. I also participated in a couple of MS walks and volunteered at
stations on my mother's behalf. My mom being diagnosed with MS was
a "blessing in disguise". It helped me as a man, realize that
tough situations do not last, but tough people do. Without the
unfortunate disability my mom has been diagnosed with, I may have
never discovered my drive and ambition within myself. My mother's
disability also pushed me because she showed that through her
adversities she also had to be strong for us. Each day I see her
strength, she works fulltime and takes care of my brother and I. My
mother completed her undergraduate degree after becoming  pregnant
with me in her Sophmore year at Temple University. Then after being
diagnosed, she went on to complete her Master's degree.
In closing, I will continue to be the strong and determined individual I
am for her, and hopefully learn some more positive characteristics
along the way. If you decide to choose me for your school you won't
regret your decision.