Name: Amy Smith
From: Hagerstown, Maryland
Grade: senior
School: Frostburg State University
Votes: 0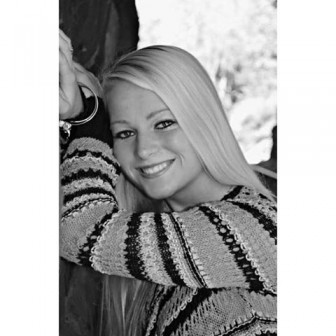 "What is the recipe for successful achievement?  To me there are just
four essential ingredients:  Choose a career you love, give it
the best there is in you, seize your opportunities, and be a member
of the team," Benjamin Franklin.  There has been numerous
experiences' in my life that have made me into the person I am
today.  Whether it was growing up without a dad, or losing my
brother, everything happened for a reason.  The trials and
tribulations I have gone through, and overcame have taught me to
never take life for granted.  I saw the obstacles and change in
my life as opportunities.  Enjoy every day to the fullest as we
are not guaranteed a tomorrow.
I was blessed with the opportunity to attend Girls Inc. as a child for
their after school program, as well as, their summer camp.  The
nine years of me being surrounded by positive, loving, caring and
influential people, made me strive to be a positive, successful role
model like them.  I felt that being in this positive environment
encouraged me to succeed.  My confidence began to grow and I
realized that I had a voice.  The staff always encouraged me to
always be myself and to take pride in who I am.  I learned that
I am unique and on a daily basis I felt myself growing inside.  The
confidence buried inside me was unleashed.  I felt all the girls
who were put in my path changed my life.  I was able to see them
grown, learn from their mistakes and learn that every child is unique
and different.  I was able to love children who never received
that attention at home.  They would come in everyday with a big
simile on their face, ready to give me a big hug.
Inspiring all girls to be strong, smart, and bold is the Girls Inc. motto.
Girls Inc. is an all girl's organization whose mission is to
empower young girls, to be the best they can possibly be.  When
I was in high school, I was asked to be a junior counselor for their
summer camp program.  Girls Inc. showed me that I had a right to
be heard, but that it was equally important to listen to what others
have to say.  Sometimes it is better to lend a listening ear and
take in what is actually being said.  I always had a dream of
working with children, ever since I was a young child.  Working
with these girls made me realize that pursuing a career in either
education, or the health field was what I wanted to do, and my
calling in life,  Being a positive role model, leader, and
helping others is what brings me happiness.  I hope to be a
helping hand to others because I know what it's like to not have
that helping hand.  One way or another I want to improve
people's lives.
I take pride in all the accomplishments I have achieved.  There
has been many opportunities for me to obtain, and I have worked hard
to achieve them.  Being in National Honor Society, Honor Club,
Best Buddies, Key Club, Girl Scouts, Girls Inc, Prom Committee, Link
Crew, Cheerleading, and band, have made me realize, and become the
person I am today. Community service, is one of my best achievements.
Helping out the community in anyway, is what I love to do.
Being persistent, unique, and overcoming obstacles is what
makes me a good candidate to achieve scholarships.