Name: Kimberly Danielle Smith
From: Conway, Arkansas
Grade: College Sophmore
School: Central Baptist College
Votes: 71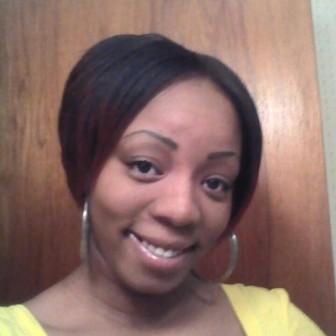 Volunteering
is Not a Choice; it's a Responsibility
I have volunteered with the homeless, battered women' shelters,
Arkansas Children's Hospital, as well as the Arkansas Food Bank. I
chose to not just participate in one particular area because I feel
that there is more help needed than there are volunteers and if I
help more than one area, there would be one less person fighting
hunger, one less person having to deal with domestic violence, and
one less kid without a smile on their face. I have also participated
in an annual event called a backpack drive. We give backpacks and
school supplies to people who do not have the money to get them.
I volunteered more than 20 hours monthly since February 2011.
My responsibility as a volunteer is to go over and beyond anything the
people we are helping has ever thought was possible. Helping people
from the heart and putting yourself in their position allows you to
see life from a different stand point and makes your responsibility
as a volunteer that much more rewarding.
The biggest challenge as a volunteer was when I volunteered at the
Arkansas Children's Hospital. I was once a parent that was assisted
with food, clothes, Christmas gifts, and many other things. Seeing
them go through what I went through gave me the eagerness, the drive
to volunteer. Being that parent and seeing it in a different
reflection, it makes me grateful and blessed that I was able to help
someone.
My satisfaction comes from seeing the kids that I volunteer with and for
smile, laugh, run, joke, and play without a care in the world. It's
nothing like seeing mothers and fathers cry and tell you how much
they appreciate you for doing the things you do for their families.
Being
a volunteer, I have learned that no one is better than the other. We
all struggle in some area. We have to come together as a community
and as a whole to help and assist each other. "The heart of a
volunteer is not measured in size, but by the depth of the commitment
to make a difference in the lives of others"- Deann Hollis.
I plan to enroll in college in the fall and major in Psychology. I want
to assist families that need help in all aspects of life. I see my
activities in volunteering as forward looking because I plan to open
my own business one day. I want to assist all families that need with
employment seeking, shelter assistance, food, clothing, and anything
that I can.
Forward looking to me is simple. I foresee, I envision, I complete. My plan
in the near future is to start an organization of both women and men
based on community service and giving back. If I were to come back
years from now, I can't really say whether or not my volunteerism
would make a difference. I know that I did my best and hopefully my
work reflects that.