Name: Ajhanique Frasier
From: Fort Myers, Florida
Grade: Freshman
School: Temple University
Votes: 0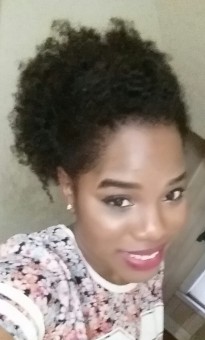 Volunteering is a way to help uplift your community, one deed at a time. To me choosing
one area to help never really sat well with me. I chose to help
anyone that needs help. Whether it's helping an elderly out with
day to day choirs or helping to clean up the neighbor. I choose to
volunteer and give back, because I felt it was my moral obligation.
Volunteering has showed me that helping other people stand can to
help stabilize myself.

I volunteer whenever my old JROTC program asked, which would be two
times or more every month. I also helped out whenever I saw a
volunteer sign-up sheet. I never really made a set schedule, just
whenever someone needed me or whenever I had time. My biggest
challenge as a volunteer worker was keeping a happy face. It is truly
sad to see others struggle. Though I may not be able to understand
their struggles, I at least in that moment of interaction want to
brighter their day. My responsibilities as a volunteer worker was
picking up trash, planting new flowers, helping elderly clean their
house, going door to door giving food to those less fortunate,
cooking for the homeless, passing out clothing, and boxing boxes of
food for those who needed extra help less.
I've always dreamt of being a writer, who uses their work to get a message
across. Volunteering has played a major part in me wanting to do so.
It has helped me open my eyes to what I can do as a person, even if
it's as small as picking up trash. Volunteering helped to guide me
down the path, where no matter what I do, I'll always being giving
back. Whether it's inspiring someone to follow their dreams, or to
never think of themselves better than anyone. We're all equal and
must help each other in whatever way we can.
Volunteering has helped me to realize that giving back doesn't have to be a task. It
has also made me realize that helping to uplift another while they
are down, can help uplift you too. When you're giving back and you
see the smile of the people's faces who you've helped or taking
away someone's worry for the time, makes the hard work all more
worth it.
During my volunteering experience I hope to inspire those who need help to keep
going. One day when they no longer need the extra help, to then help
those who need help. Looking forward to me means taking what you've
learned yesterday and today, and using it as a pathway for tomorrow.
I see the activities that I have done, as a way to help people carry
on, so they too can have a brighter future. If I were to come back in
ten, twenty, to thirty years I would hope to see people helping each
other out, no matter what walk of life they're from. Even if it's
just a small gesture.