Name: Corey Dean Hamlin
From: Bear, Delaware
Grade: 12
School: Caravel Academy
Votes: 18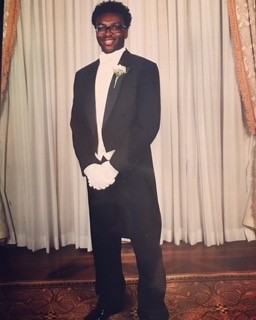 Everyone needs help in their life, whether it's as simple as making a decision
or life saving assistance everyone needs someone at some point in
their life. Servicing others is a major part of who I am and it does
more than serve the people it's another way to say thank you to those
that have helped in the past. Throughout my time volunteering I have
served 36.5 hours at Hagley Museum plus helping out in the community.
Within Hagley I had to weed, water and care for the plants and my
community service consisted of food and clothing drives.
The biggest challenge of volunteering is actually getting up to do it.
Being a volunteer you are aware that there will be no tangible things
coming your way such as gifts or money. Volunteers spend countless
hours serving others knowing they might only get a "thank you"
which for me, is all I need. I know at least I helped make someone's
day better.
Since I was young servicing others has been apart of my life. I began being the youth
president at my church holding monthly food drives to give to the
people in the community. This was important to me because it showed
me that everyone goes through bad times and needs help. The food
drive was my way of helping others get on their feet and showing them
that there are people out there who care for them. Knowing that
others who are less fortunate have someone and something that cares
for them is the biggest satisfaction for me. Throughout the years of
volunteering I have learned to put oneself second to others and to be
selfless. Volunteering has taught me selflessness and to put others
first for a change and not just to look at something for myself.
I want to go on and become an investment banker and I think the
principles and traits that I have learned from volunteering will help
me tremendously. I will put clients first before making a profit for
myself, the selflessness I have learned from volunteering will carry
over into me to not be greedy for money. I see my activities as
forward looking because volunteering and helping others will help
make the world a better less selfish place. To me forward looking
means something done to move society forward in a positive way; and I
believe volunteering does exactly that. I seek to make everyone feel
appreciated and cared for through volunteering. Also I look to help
make others selfless and willing to give up something for someone
else. If I were to come back years later, I think my volunteering
would have made a difference because I know the food and clothes
donated helped someone feed and clothe their children which is
essential for life. I know that the people influenced by my
volunteering are grateful for the helping hand when they were down.