Name: Megan Lapioli
From: Doylestown, Pennsylvania
Grade: 12th
School: Central Bucks High School East
Votes: 0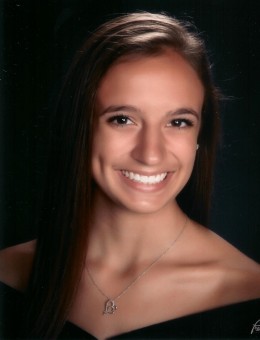 Throughout high school, I have been involved in many extra-curricular activities
that have allowed me to volunteer and be involved in the community.
Through all of the experiences, my participation in Athletes Helping
Athletes has been most memorable. Athletes Helping Athletes (AHA) is
an organization in which I volunteer that connects special needs
athletes with student-athletes with a spirit of friendship through
multiple sports-related events. I have participated in multiple
events, called "fun nights", along with fundraising events over
the last three years totaling to about 15 to 20 hours per year. My
participation increased when the school started an AHA club and I
became an officer. As a volunteer at the "fun nights", I was
either paired as a "buddy" to spend the night with a special
needs athlete or was in charge of running a specified station. For
many, including myself, one of the biggest challenges is learning how
to cooperate and communicate with special needs athletes that may be
mentally or physically disabled. I have become, more so than I had
been before, accepting and patient in order to overcome the
challenge. I have learned to communicate and project a positive
attitude for the children. It is truly rewarding to see how happy
three hours of one's time can make a child, in this case with
special needs. For three hours I get to be supportive of these
athletes and help them enjoy the night. These children don't have
the same opportunity to play a varsity level sport – I have been
fortunate enough to be able to play varsity-level basketball
throughout high school – or any level sport for that matter. To be
involved in something where the community can come together to plan a
fun and active night for these students is overwhelming. In the end,
when one of these students runs up to you at the next event yelling,
"Hi Megan!" that's when I know I've made a small difference.
In ten or twenty years, I will be able to look back and see how the
AHA club and organization as a whole has grown and know that I had a
role in that development. To me, my actions within AHA define
"forward looking". To be "forward looking" implies that my
actions not only affect the child and community in that moment, but
have a lasting impact. Through this organization, I have been able to
touch many children's lives, lives of which I would not have
encountered prior. It is important not only for myself, but for the
community and those around us, to understand and embrace differences,
in this case disabilities, and create a community in which every
child and family is welcome. Outside of pursuing my education to
continue a career in communication design, I would also like to
continue participating in events like those run by AHA, because that
involvement in the community is important to make a difference.