Name: Katlyn An
From: Pearl City, HI
Grade: 2017
School: Pearl City High School
Votes: 0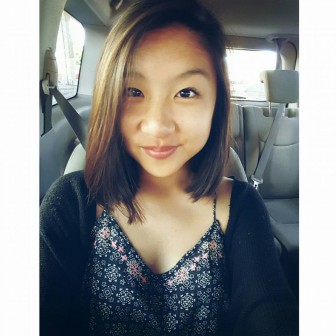 Ever since I was five years old my absolute dream was to be a physician.
I was always infatuated with their purple gloves, unusual
looking instruments, and especially their stethoscope.  I found
it very intriguing that through those ear buds you could hear the
sound of your own heart, pumping blood throughout your body.  One
day my pediatrician let me take a listen for myself, and it was the
most amazing sound in the world; that beat was coming from inside of
my chest.  From that day on I knew I wanted to know more about
our human body and help others heal theirs.

Having this dream plastered in my mind, I knew exactly what I wanted to
devote my time and energy towards when I was looking for volunteering
opportunities.  When I stumbled upon a volunteering position at
Kaiser Permanente Hospital, it was a match made in heaven.  Now I've
been volunteering at Kaiser for a year and spend eight hours per week
assisting on the pediatric floor.  My responsibilities as a
volunteer is to keep the playroom clean, assist the nurses, and most
importantly tend to the patient's needs.  Our goal as volunteers
is to make the hospital seem less intimidating and have their
experience be comforting.  We achieve this goal by playing with
the patients, offering movies and video games, or reading to them.
These services put the patient at ease and can help them cope
with this very vulnerable part of their life.   
While volunteering my biggest challenge would have to be getting used to
the routine which is established in the hospital.  For example,
the protocols that must be followed when entering a patient's room.
However, even with these challenges, I absolutely love volunteering
at the hospital.  The most satisfying part is knowing that I'm
helping this whole hospital experience seem less stressful and scary.
Being a child in a hospital before I know from experience that
the hospital can be very scary, but by playing and entertaining the
children, it helps take their mind off of all the chaos.  With
this understanding, I learned proper patient care and mannerism.
I've also learned more about the process in which the nurses
go through when caring for patients. From this experience my love
for helping others have grown and my activities in the future would
want to be similar to this experience.  I believe that by
volunteering in the field I aspire to be in is "forward looking"
towards my ultimate goal, which is to become a pediatrician.  Through
volunteering I would foster the change in children's support in
hospital settings.  My goal would be to make hospital settings
less intimidating and scary and making sure they have a good support
system.  If I were to come back in the future I do think my
services would have made a difference in a person's life.  Maybe
not in a huge way, but by supporting them through a very vulnerable
time in their lives is very valuable.