Name: Johnny Thor Dahl
From: Ukiah, California
Grade: Senior (12)
School: Ukiah High School
Votes: 0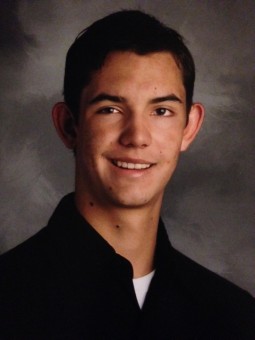 Volunteering with the Veterans of Foreign Wars (VFW) Post 1900 began when I was around eight or nine years old. I was doing a photography project on local veterans, and I went to a VFW meeting. After completing my project, the post commander asked me if I would take some pictures, and submit them to the local paper. After that, I became more involved with the VFW, and began taking on more responsibilities, such as volunteering as a dishwasher at their monthly pancake breakfast fundraiser, and setting up and cleaning up for the Post's events. In addition, I took pictures and submitted articles to the
local paper on behalf of the VFW.
As of now, the amount of time I volunteer depends on the schedule of the Post. Generally, I volunteer about five hours a month at the monthly pancake breakfast. If there are any other events in which the VFW participates, such as the Memorial Day service, or the Veterans Day inmate lunch, I provide support for the veterans by helping in theset up and clean up, and by working to inform the public on the VFW's
events. While getting volunteer hours to help get me into college was one of my later reasons for volunteering, the primary reason that I chose to continue my services with the VFW was to quite simply talk to its members, and to bring to light their experiences and stories. To that end, the greatest experience with the VFW, and my greatest achievement, was meeting a group of World War Two veterans, and submitting a story on their experiences to the paper. While I thoroughly enjoy hearing the stories of all veterans, hearing the firsthand accounts of men who had been at Normandy, or flown over the pacific, really resonated with me. It is vitally important for the stories of these individuals to be recorded and offered to the general public, and I got to play a part in that, something I will never forget.
My volunteer service has made a difference within the VFW. Previously, their relationship with the local paper was poor, and as a result did not get much media attention. However, through my relationship with the local paper, as well as the completion of my photo gallery, the VFW gained more media attention, which benefits the Post's fundraising operations. Helping the VFW gain media attention, so as to promote knowledge and support for veterans was my main goal throughout this project, and I believe I was successful. While I may not be able to inspire a major change, helping the VFW gain support in the area I live in, which is very anti-veteran, is something I believe is a necessary change.