Name: Gloria Jandres
From: Los Angeles, California
Grade: 12
School: Augustus F.Hawkins Highschool
Votes: 0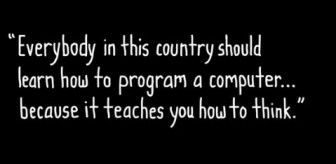 A talent that I consider exists in me is the love of helping others succeed. I
love being a great help to others who need assistance.
For my sophomore year in high school, I was selected for a unique program
called M.A.D(Mathematics Achievements and Development) mentoring. I
was selected because of positive characteristics my teachers saw in
me. I was summoned from classes to attend a meeting. Only about 20
out of 200 tenth grade students were selected.
We were designated as mentors for sixth to ninth grade students. Each
one of us, once a week, were assigned a personal USC mentor. I was
assigned a mentor on Wednesday mornings at seven o'clock. My mentor
would help me with my math homework and exams. Twice a week I had to
use the skills being taught to me to teach my mentee math. We would
walk as a group to our nearest middle school and pick up the mentees
then walk them back to our school and the tutoring would begin in the
library. I was assigned one mentee. The most challenging experience
with my mentee was that it was hard for him to focus because math
wasn't his favorite subject. But I constantly encouraged him to try
his best at it.
The program lasted three months and was a huge success.What I
loved about this program was not only the time I spent assisting my
mentee with difficult work, but that I also learned good
communication skills as well. I learned how to speak to my mentee in
a way he could understand me, so that he could actually focus on his
work. Additionally, I served as a positive role model and
showcased specific behaviors such as how to maintain focus, be
committed, and how to be mature in certain environments. Overall,
this experience was significant to
me because I was able to contribute to my community by
decreasing the number of possible drop outs. I also helped my mentee
reach a goal and value the opportunity of education given to him.
Within me existed a willingness to share part of my knowledge to these young
students because at one point in my life I was in their position and
would've loved somebody to guide me and push me to do better.
From the very start of the program
I felt this was a talent
because it's rare to have the desire to help others and be
committed to their success. At the end I felt accomplished and
it was such a great feeling. Consequently, it has led me to
choose a future career path in the area of nursing because I'll
enjoy working with patients and assisting them with their needs.