Name: Rebeca Garcia
From: Palmdale, California
Grade: 11th
School: William J. "Pete" Knight High School
Votes: 0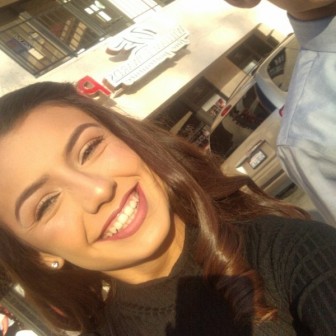 Youth
Forward- Scholarship Opportunity for Exemplary Volunteers
I decided to volunteer at a non-profit animal shelter. I volunteered
at this amazing shelter for about 2 weekends every summer since
before I began high school. As a volunteer, my responsibilities
include cleaning after the animals, feeding the dogs, and making sure
the cats are groomed. At times I also get to take the dogs into
their play area during their designated exercise time. I highly
enjoy having these responsibilities as it gives me time to spend with
animals and give back to my community.
I chose to volunteer in these areas because I felt that I would be most
useful here and excel the most. I believe that working close to the
animals would be most beneficial for both them and me. The animals I
worked close with were abandoned or stray so giving them my attention
was good for them. Though my responsibilities were not major, they
were very important to this AV Dog & Cat shelter.
My biggest challenge was finding the time to volunteer. For that reason
I can only volunteer a few times during the summer. Though I am only
able to volunteer a small amount of time, any time volunteered helps,
as I was told. I have gotten the most satisfaction during my
volunteering experience when I see that the animals are happier.
This gives me the most satisfaction because I feel as if I am making
a difference, even if it is small, in these animals' lives. I have
learned that any volunteer work makes a big difference no matter how
little one volunteers. My career goals do not very much align with
my volunteering but I still enjoy it for fun.
I see my volunteer activities as "forward looking" as in giving me
a stepping-stone for future and bigger volunteer opportunities.
Forward looking, to me means looking ahead into your future. It also
can mean looking forward to all then opportunities coming ahead. It
means preparing for what is coming up ahead.
I seek to foster the change of not helping abused, abandoned, or stray
animals. I would hope that people can look at me as an example of
how one should care for all animals. Even those animals that are not
your own. If I were to come back years in the future, I would hope
that people are still volunteering doing what I had done in the past.