Name: Desiree Malone
From: Jamestown , Tennessee
Grade: Junior
School: Alvin C. York Institute
Votes: 0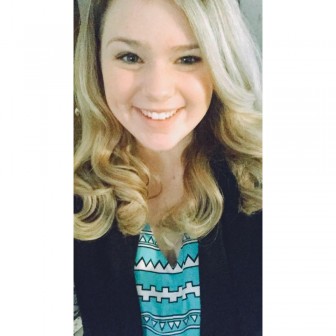 Desiree Malone
Youth
Volunteerism Scholarship

I have chosen to volunteer with two cheer leading squads: the Allardt
Elementary Wildcats and the Bulldogs (my community's squad for
girls 6-12 years old). I started working with each squad last year.
At the time, I was a cheerleader myself, so I had practice and games
for my own squad, too. I worked with the Wildcats on my days off and
with the Bulldogs after my practice was over. Some days, I did not
get home until after late. But this year, I am taking on both squads
full time as an assistance coach. My main duty is to teach the girls
cheers and dances. For the Wildcats, I also teach them how to stunt
and do kicks. I absolutely love working with these girls. They are
the sweetest people I have ever worked with. So many of the girls
come from rough backgrounds, but they get a break from that when they
are at cheer practice. They have a chance to focus their attention on
something besides their home life. Each one of them puts her all
into cheerleading, and it becomes visible during performances and
games. My biggest challenge has been balancing everything out. It is
difficult balancing school and homework with two squads. It is also a
struggle to dedicate so much time because I am trying to save up
money for college and can't get a job because of how much time I
spend with the squads. All of the struggles and hard work pays off
when I see these girls perform. It's amazing because I see all the
hours they put into what they do. The entire time I see them perform,
I always have this goofy smile on my face because I get so excited.
From volunteering with these girls, I have seen true joy. I see it
when those little faces light up when they do a cheer correctly or
when they find out we can do the dance with music for the first time.
Looking towards the future, I would be just fine if I never reaped any rewards for
the work I have done with these girls just as long as they have
enjoyed it. I want my volunteering to pay off for those girls. I want
them to be able to look up to me as a role model. With my volunteer
activities, I don't want to change the world. I just want to change
at least one girl. I want at least one girl to look at life with more
of a smile than she did before. And looking back years from now, if
my work with those girls helped just one of them, it will all be
worth it.