Name: Takia Brielle Hill
From: Monroe, LA
Grade: 12th
School: Neville High School
Votes: 0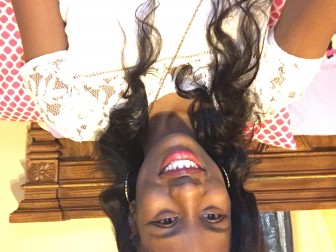 Volunteerism makes the world go round
The area that I have chosen to volunteer in is at risk children. I volunteer with AmeriCorps and I have to get 300 hours a semester. AmeriCorps is a
civil service program that is involved with public service work with
a goal of helping the community. As a volunteer I was responsible
for tutoring children after school from the local community. My
biggest challenge as a volunteer was being consistent and asserting
my authority in the classroom. I am a quiet person and I usually
don't try to use a loud voice but with the kids I realized that I
would have to have a stern voice to discipline them. The kid's
smiles when they tell me that they have earned an A on a test because
I helped them with their homework that whole week gives me great
satisfaction. My volunteer position has taught me many things. I
have learned how to be patient with the kids and that what they
really want is one on one attention. I have also learned how to have
a stronger voice among people with loud voices. My career goals do
not align with my volunteer focus. I want to major in communications
in college in order to pursue a career in public relations. My
volunteerism with children is definitely a "forward looking"
activity. By grooming the younger kids, we as volunteers are helping
build up the next generations. Forward looking to me means planning
or anticipating the possible future events. I seek to change the
community and to help build it up by helping people in the community
and their kids. If I were to come back in ten, twenty, or even
thirty years I think my volunteer activities would have definitely
made a difference. Kids are very impressionable and by helping them
with homework and encouraging them it will stay with them forever
because it probably doesn't happen at home.