Name: Chelsy Lancaster
From: bakersfield, CA
Grade: Junior
School: California State University, Bakersfield
Votes: 68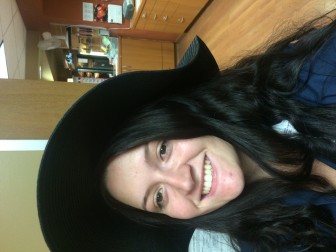 Chelsy
Lancaster
Volunteers:
Not Necessarily the Time, but the Heart
Healthcare has always been of great interest to me, therefore the medical field
called my name. I have spent two years volunteering at a local hospital in hopes to not only gain valuable medical experience, but also to provide aid to my community. As a volunteer, I have handled cash in the gift shop, stocked materials for nurses and doctors, and
most importantly, met many mentors who have shared with me the value of compassion in the field, as well as life in general. The biggest challenge is the commitment, being that many people are used to working in exchange for a monetary reward of some sort. Over time, though, this commitment becomes simple: I am volunteering because I truly enjoy providing help to those who provide help to the sick. The mere smiles on the faces of the doctors, nurses, other hospital staff, and patients that I have helped makes the small commitment worth so much more to me than I first thought it would. I believe
volunteering not only helps the hospital to provide the best care possible, but also helps the individual to become more compassionate. My volunteer position has reinforced my interest in the medical field, but it has also truly shaped my current ideals regarding
finances. I have realized that not everything in life is about financial gain and most people in the medical field provide a service solely because they enjoy helping others, rather than the cynical view that all doctors are driven by monetary gain. Giving your time
to others is one of the most valuable gifts, therefore being a volunteer makes me feel as if I am always being generous, although I never spend or receive a cent for my time.
Forward looking explains a lifestyle that is positive and hopeful for the
future. Volunteering gives me a sense of happiness, in that it constantly reinforces the hope in my mind that I will soon be a doctor providing similar services as the people I help, but also a hope that I can be a doctor who never considers finances when deciding to help a patient or not. I have considered many life paths since starting my path in volunteering and I have noticed that many of my current ideals are shaped around a model based in love, help,
and changing the world for the better. Though my individual contributions at the hospital I volunteer at have made very little difference in retrospect, the volunteer community as a whole have truly helped hospitals and other organizations in completing
important tasks in a timely manner. My hours spent at this hospital will never cause me regret and I believe I can leave my hometown feeling as if I contributed to the overall health of the community, which is the main goal of my life. Healthcare itself has not only
interested me, but healthcare reform as well. Being a volunteer has helped me to become much more empathetic and compassionate, therefore allowing me to seek a more fair healthcare system in my future career. I will look back on volunteering and realize the many small life lessons I learned while working in a hospital without pay. It has truly changed the way I treat people and the way I view the world and the importance of providing healthcare to all. Volunteers may not have more time than the rest of the working world, but often make time because of the heart and love they have for life. I will forever be grateful for the time spent volunteering.