Name: Victoria Martin
From: Phila, Pa
Grade: 12
School: Philadelphia High School for Girls
Votes: 0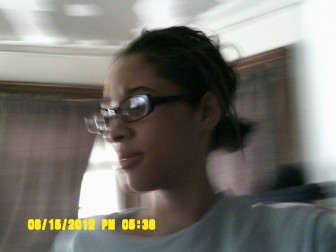 My name is Victoria Martin. I am a
senior at Philadelphia High School for Girls. My teachers will agree
that I am a good student and that I like to study. My favorite subjects
are Chemistry and Biology. I am going to enter Saint Joseph's University because
my goal is to study these subjects in future and to become a
respected professional in the medical field.
My interest in the medical field ignited when I started volunteering the
past two summers at Mercy Philadelphia Hospital. When I volunteered,
I was able to talk to doctors and nurses, assist the pharmacist with
inventory by putting away supply's and rotating the inventory. On
some occasions, I was a greeter and performed some secretarial
duties.
I loved my experience a Mercy Hospital. I liked helping patients and
talking to them. The elderly people were very interesting to talk
too. There was one patient who would come in the hospital and he
would tell me about how the different areas of Philadelphia changed
over the years. When I would greet them or while they waited in the
lobby for their ride, I began to connect with them to see how they
were doing and if they needed any help. I know when my parents get
older, I would want someone to treat them with the respect they
deserve and to help them when needed.
I learned the different functions of the hospital and how accurate
information placed in the pharmacy's computer is important for the
health of the patient. There were some patients on several
medications and the pharmacist informed me how important it is to
double check the medication before dispensing it to the patient; he
said if the medications has a reaction to another or if the patient
is getting a similar medication the doctor should be called to
confirm before dispensing. This was very important for me to learn
because I though it was okay to take whatever a doctor prescribes.
The pharmacist said this was usually the case but when a patient has
more than on doctor they may not be on the same page.

Volunteering has given me the opportunity to change people's lives, including my
own. It has given me the chance to help people in many ways. I was
able to give back to my community by assisting the elderly and
helping in the pharmacy to ensure the inventory was clean and
organized; I also made sure the medications were in date so people
will not receive expired medication.
My volunteering experience at the hospital made me feel good because I
helped people so they could find where they needed to go and also the
medication they needed was in to date.