Name: Olivia Daniell
From: Lewes, Delaware
Grade: College Freshman
School: Eastern University
Votes: 0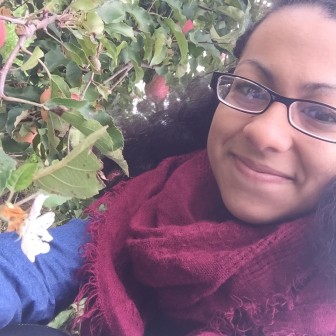 At the beginning of the fall semester of my freshman year in college, my
professor told the class that we needed to have at least 20 hours of
community service. We were given a decent list to choose from of
about 20 different services. As I went down the list, the very one
that I did not want, ended up being the one that I had no choice but
to choose because it had provided transportation and it worked with
my classes and work schedule. That service was Prison Ministry. It
was the only one I did not want because I was completely terrified to
enter that kind of atmosphere with delinquents and work inside of a
secured facility.
I attended my first outing at the juvenile intervention center and was
stationed to be with the girls in detention, they wore orange
sweatshirts, blue sweatpants, and black converse. After meeting the
girls, my mind was at ease. We spent the entire night playing card
games and one of the girls showed the other Prison Ministry members
and I card tricks she knew. Towards the end, we and the girls just
told stories we thought were funny and had a great time talking about
each other and our families. Three hours later, it was time for us to
head back to the campus, about a 90 minute drive, we were saying
goodbye as the girls got patted down to leave the room. The girls
from detention told us that they were looking forward to meeting us
and cannot wait to see us later. After they walked out, the guard
told us that this was their favorite part of their day, especially
since they spend most of it in their cells or doing schoolwork.
Prison Ministry was nothing like I expected it to be, instead of fearing the
adolescents, I made friends with them, helped humanize them and bring
joy to their worlds, and gave them something to look forward to every
two weeks. Our outings are every other Friday and our club meetings
on campus are every Tuesday, and last all throughout every semester.
As a social work major and a Christian, this unexpected detour in my
life led me exactly where I wanted. Not only, did I learn from the
stereotyping I was taught growing up, but the more experience I
gained with each visit I learned to help give these kids a shoulder
to lean on, taught them the correct way to vent their feelings and
alternatives to having a "fun" time with friends, while telling
them my own struggles and how God helped me through them. This
ministry will benefit the future of these kids, because through their
new perspectives, actions and discipline, their friends will learn
too. This hope, compassion, and new outlook on life can help prevent
more kids from getting 'stuck in the system' and the more lives
this ministry touches the more our crime, violence, and substance
abuse rates in adolescents will go down.