Name: Megan Bean
From: Howard City, Michigan
Grade: Freshman in College
School: Taylor University
Votes: 34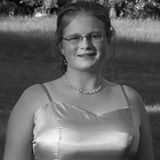 The volunteering that I have done mainly has to deal with children. I chose to
volunteer as a coach for a little league baseball team in my home
town, and I did this for two years. I love teaching children about
the importance of teamwork, good sportsmanship, respect, and having
fun with what they are doing. The first year I coached a t-ball team,
the players were children between 5-7 years of age; the second year
was 7-9 year olds on a pee-wee team. The season lasted about 3 months
for about 100 hours each season. My responsibilities included
coaching the children, attending games, helping them, and watching
out for their well-being while they were under my care.

Another volunteer position I have had is being a teacher's aid. It
started out with National Honors Society. I went at least once a
month for school years, and I worked for about 8 hours each time I
went to the school. My responsibilities included copying papers,
preparing crafts, reading with students, leading group activities,
playing with the children, reading tests, grading papers, and helping
in any other needed way. As a freshman in college, I have been able
to volunteer at a school and do the same things that I had previously
done. The first semester was part of a class. I have gone to this
school for approximately 25 weeks for about 4 hours per week. I also
help at a place called the Red Barn, which is an after-school
organization for troubled youth. I do this for 2 hours each week, and
I am at 9 weeks.
The most satisfying thing as a volunteer with children is watching them grow.
I have been able to see this in multiple ways. With the coaching, I
was able to watch children go from knowing nothing about baseball to
being the team that (unofficially) won all of their games. I watched
the children go from arguing with each other to getting along and
working together. I watched them to learn how to respect those around
them. With the teacher's aid position, I was able to see their
academic growth. I have watched children go from being scared to
speak to me to running up to me and giving me a hug. I have watched
students go from not knowing how to read to reading multiple-word
books. Academically, their knowledge grows in leaps and bounds.
I want to be a missionary and open my own orphanage to help all of the children who
need to feel loved and wanted. I want to change the world by
influencing the youth because they are the future of the world. I am
positive that my volunteer activities will make a difference in the
lives of all of the children who come to my home. By influencing
children, and teaching them to love, they can go and spread that
love. It is a circle that never ends.