Name: Theresa Jacobs
From: West Palm Beach, Florida
Grade: College Freshman
School: Florida State University
Votes: 0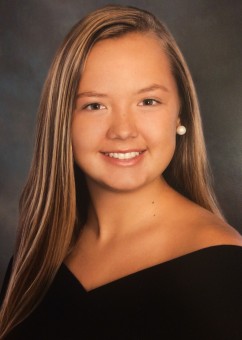 I enjoy volunteering because you give back to your community, meet new
people, learn new life skills, but also you have fun while doing it.
You get an opportunity to see how grateful and blessed people are
when you care for them. Often times it doesn't require much effort,
just love.
From my experience I found volunteering to be a good way to realize how
other people live. I realized how fortunate I was to live such a
wonderful life. People say you never know someone unless you walk
around in their shoes, I truly believe that this quote is true after
my volunteer job at The Boys and Girls Club. Giving back to your
community is one reason why I find volunteering to be so important. I
always feel better after knowing that I have impacted someone else's
life. When I was collecting food for our schools annual food drive, I
saw how much effort was put in to care/supply food for the less
fortunate in my community alone.
Each of my volunteer positions gave me the opportunity to meet people of
all kinds. During my job at The Boys and Girls Club I got the chance
to meet wonderful children that touched my heart. They had so little
but still found a way to make the most of what they had. When I
signed up to volunteer I didn't realize that my life would change as
much or even more then the kids I was caring for. At Susan G. Komen's
Race for the Cure I met people from all over that have survived
breast cancer and saw how Race for the Cure has helped them survive.
This encouraged me to continue to make community service a big part
of my life. As I was serving food at the Lake Clarke Shores Annual
Barbecue I got to meet a ton of neighbors that I have never met
before. This was an easy way to get to know the people that live
around me.
Race for the Cure showed me how serving can save lives. The Lake Clarke
Shores Annual Barbecue showed me how to serve food, interact with
others, and see how an event is planned. Many of my volunteer jobs
including set-up/clean-up for school events, Family Weekend at PBAU,
and Lake Clarke Shores Loop Around the Lake Run taught me the proper
way to organize an event. These experiences will be beneficial
regardless of what career I choose. No matter what project I was
working on I found that they were surprisingly fun.
There are so many benefits to volunteering. I hope that everyone gets the
chance to help someone that has less than them. I like to volunteer
because you give back to your community, meet new people, learn new
life skills, but also you have fun while doing it. Wherever I go in
life I hope that I will still be able to give back to the less
fortunate.