Name: Caylin Marie Gregory
From: North Augusta, South Carolina
Grade: Senior high school
School: North Augusta High School
Votes: 0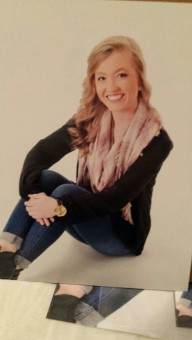 The small, unique town that I live in has many diverse volunteer opportunities for young adults such as working with the elderly and special education children. Most don't realize that organizations just outside of the city are in need of assistance as well. The American Society for the Prevention of Cruelty to Animals, (ASPCA), has a rebuilt animal care shelter with multiple training facilities used to nurture and foster animals of all kinds. Although
specific trainers are advised to be present for certain activities, volunteers are always needed in order to assure customers that each animal is cared for adequately. As a volunteer of three years I've learned how to properly clean indoor spaces, guide animals to and from the outdoor playgrounds and provide each animal with the sufficient amount of food or water. It is the hours spent within this organization that have allowed me to participate in groups such as Beta Club and National Honor's Society, which all contribute to my success as both a hardworking student and diverse individual.
While my high school provides their students with endless opportunities to be awarded for their outstanding performance amongst the classroom and their community, they are also known for the talented athletes that walk the halls. Cheer leading has always been a constant aspect of my life outside of the typical school day and it only became more important when we would step out into the community on weekends and work with organizations that would provide food for the less fortunate especially around the holiday season. Maintaining
your grade averages while being a part of school organizations can be very difficult but the rewards outweigh all the bad when you can bring a smile to someone's face. Each of these opportunities have allowed me to understand what it means to balance the important aspects of life within a school atmosphere and will definitely be beneficial as I move on to college.
Although not each of the activities I have continued thus far in my high school career are focused around academics, the valuable lessons I have learned volunteering and the programs I've participated in will without a doubt travel with me. I hope to continue the rest of my academic journey learning, experiencing and opening myself up to the many opportunities that are offered while attending college this fall. From one volunteer to another, "The world can never have enough volunteers".