Name: Phebe Afolabi
From: Lawrenceville, Georgia
Grade: 12th
School: University of Georgia
Votes: 0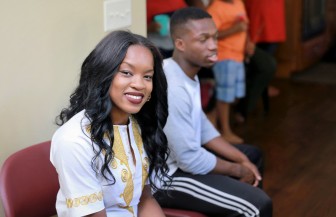 YOUTH FORWARD SCHOLARSHIP 2016

Volunteering has been something that I have always loved to do. Since
I was thirteen, I made it an objective to make a difference in the
lives of people in my community. Starting from at eight, I always
knew that even as a student, I was merely anything but the difference
one person can make either to a community or specifically a person in
the community can pose a tremendous one. The main effort I focused on
was the elderly. The reason I chose to work with them specifically
was because I've always loved to make people happy. As a young
girl, being at the nursing home with them can make their day,
especially since I can be one of the only familiar face they see in
days. The number of hours I normally spent in the nursing home was
approximately seven a week. My responsibly was to help with crafts,
time outdoors (like walking and planting), leading in music and
games. My biggest challenge I faced with them was getting used to the
fact that they were indeed elderly and a lot of them were going
though one form of hindrance like a disease or the other. Some
wouldn't even remember me after spending hours with them and
returning the day after, but in undergoing that it reminded me of why
I was there because the idea of having someone come see them probably
meant a lot in the time being either way. At the end of the day, the
idea of remembering my name or not meant nothing, it was the idea
that I was there to put a smile on their faces, which was my biggest
satisfaction. Something big that I learned from my experience was
patience, I had to learn when dealing with and handling the elderly
because, like I said, most could hardly remember anything at all. I
also acquired was love, I formed bonds that I will never forget.
My interest and goals definitely align with my volunteering.
Forward-looking to me means making efforts in the time being that
will teach and ultimately benefit one in the future. Moving forward I
would like to become an OBG/YN, because I love to put a smile on
someone's face and what better way to do so than to deliver
someone's child. Working with them taught me patience, something
that I will need when working my profession. The change that I seek
to instill in the world via my volunteer efforts is mainly to kids,
that you are never too young to make a difference, and the littlest
effort always mean everything to someone else. If I were to come back
in ten years I do think my efforts would have made a difference, not
to the elderly for obvious reasons but in the lives of those looking
up to me. In setting the standard that a child can do what she can to
make a difference, I'm sure other kids will follow in those
footsteps.