Name: James Bomboy Jr.
From: Lawton, OK
Grade: High School Senior
School: Eisenhower High School
Votes: 311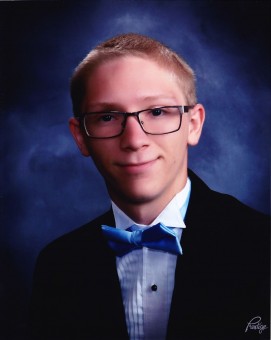 Bowling has been a huge part of my life. It has presented me with many
opportunities and accomplishments. As a Youth Bowling Coach, I teach
the younger kids the steps to learn how to bowl. All of this I do
during our Youth Bowling Leagues. Bowling in a League helps kids earn
scholarship money for their post high school education, learn about
teamwork, dedication and also gives them an organized sport that is
also sometimes thought of as a hobby. Keeping the kids' attention
and keeping them excited about the sport is most important. They want
instant gratification, so when they knock pins down, no matter how
many, you cheer for them and say, "Good job!"
I love Bowling and being able to volunteer my time to the bowling
program, seven hours per week, thirty weeks per year. It has taught
me to be patient with the kids, it has helped me in my own Bowling by
remembering what I tell them about the basics. I feel a big sense of
accomplishment knowing that I am encouraging children to be active
and to be involved in something that I hope they love and will
continue to love throughout their own lives.
I hope to take this experience with me as I get ready for my time in
College and being on the Bowling team there. Being so involved and
dedicated to what I do will definitely help me in succeeding in what
I plan to do in my future.
Not only is me helping to coach the younger kids, but my coaches and
other adult bowlers as well are very instrumental in this sport. They
have influenced our sport so much and have shared their time and
stories of the earlier days with us. Their accomplishments and
knowledge have really taught us youth bowlers that we need to work
hard and keep practicing to get where we need to be in our game. It
amazes me how they can watch us practice for just a few minutes and
tell us exactly what it is that we are doing wrong and let us know
how we can fix it and fix it quick.
If I can become a person that my elders can respect, I will be a very
proud person. In turn, I hope that the youth that are younger than I
am will also see me as someone that they can look up to and
eventually respect. By me coaching and teaching the youth about
bowling and teamwork, I hope that I can instill in them the
dedication and love for the sport of bowling that I have.
Perhaps one day people will look at me and say, "If it wasn't for him,
where would I be?" I don't think I could find anything that would
be more satisfying to me than knowing I had made a difference in
someone's life. There is no better feeling than being recognized
for just doing what you do.