Name: Kahlil Bausley
From: Sacramento, CA
Grade: kahlilbausley@gmail.com
School: kahlilbausley@gmail.com
Votes: 0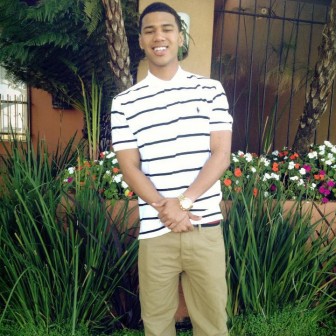 Youth are the future!

My name is Kahlil Bausley and I am a senior majoring in Economics at
California State University Sacramento. Apart from schoolwork, I
choose to volunteer for the City Of Sacramento Parks and Rec youth
sports program for 6th-8th graders. As a
volunteer, our main objective is to keep "at risk" youth off of
the streets by giving them an alternative. My specific job focuses on
creating games and organizing events such as basketball, football,
kick ball and various other activities to assist the youth making
sure they have brighter future.
There are various reasons as to why I decided on this precise
volunteer program. One of the biggest reasons why I love this program
is that I have the opportunity to give back to the community. As a
role model, I know that kids aspire to be like someone who is
successful so I try my best to do well in school, as well as teach
them valuable lessons. By devoting over 20 hours a week I am able to
have one on one interactions with each student, so I make sure to be
as positive and informative about how they can be better in sports
and academics as possible.
I have been volunteering for this organization for over two years
ever since August 2013. My responsibilities include numerous tasks,
weather it be setting up equipment, or arranging daily activities for
kids to do in after school programs. Other responsibilities that I
have are being an official for the games that are set up for the
youth. I make sure that all rules are followed, as well as making
sure that each individual child is protected.
An instance where I have received the most satisfaction from this job
is when a child tells me thank you, or when they tell me that I
really helped them. I assist these students in many ways that
include, homework help, advice with sports, or anything else that may
be troubling them in their day-to-day lives. This is relevant because
not only do they learn from me, I also learn from them. For example,
a student once asked me why I volunteer for this program, I simple
said to help youth become better people. Although he was baffled as
to why I would work for no pay, he learned that I was doing this out
of the kindness of my heart. From this experience I learned that
children need positive role models in their life so I should be a
good example for them.
Looking forward I hope to use what I learned from this program to
help me in Law School, and in aspects of my everyday life. My career
goals align with my voluntary work by giving me more knowledge about
how people work. Since I am aspiring to become a Civil Rights
Attorney, knowing how all people think is crucial to my thinking
process when making decisions. Overall, I try very hard and do many
things to give back to my community. This is why I am the most
deserving candidate for this "Youth Forward scholarship".