Name: Jermaine Berrien
From: Waldorf, MD
Grade: Freshman
School: College of Southern Maryland
Votes: 0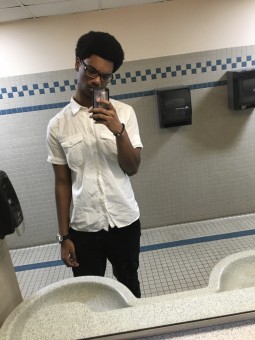 Jermaine
Berrien
Youth
Forward Scholarship Essay
I
chose to volunteer at food drives where we feed the homeless because
not many homeless people have places to go, and with 75% of homeless
people being men I felt obligated to help out. I typically volunteer
once a year the week of Thanksgiving and I am providing food for
about 5 hours. As a volunteer, I was trusted with packing food that
was cooked by others and giving out one dinner per person. My biggest
challenge has to be appealing to the mob of hungry individuals. Many
homeless people tend to be immigrants who cannot speak English or
people who have large families to feed, so I find it difficult to
withhold extra food from them knowing they might need it. I do feel
satisfied when I see a happy family receiving food that still has the
manners to say "Thank you", it really brightens my day.
After my few experiences with the homeless, I have to say that many
homeless people deserve an education, too many people struggle to
speak proper English which must be a huge hurdle as they try to rise
out of poverty. The activities I partake in outside of volunteering
include exercising and college courses. I would say they are
"forward-looking" because I am taking business classes
which have a lot to do with today's economy and how it works, so I am
learning how to manage my own money. I would not say my activities
line up with the volunteer focus I have, but I want to own a business
and I will ensure we give back to the homeless community. To me,
"forward-looking" is an activity that benefits the future
whether it be my own or communities'. Honestly, I do not feel like my
volunteering made a difference, I only handed out enough food for
maybe two days, the men I fed are not likely to be accepted into a
homeless shelter, unlike the women and children. I can say that a
made a difference in the short term because I made a family happy,
but in the future, I am sure it is bleak for those individuals.