Name: Elena Flores
From: Pacoima , CA
Grade: Freshman
School: CSU Northridge
Votes: 12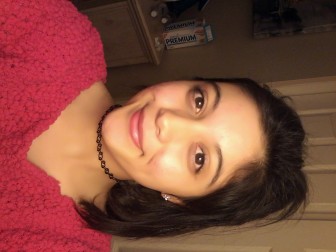 Before I began high school, I had begun my life as a volunteer. My
very first time was, at the age of fourteen, in a summer camp at my
parish. I spent one week dedicated to making children smile and
seeing how they lit up when we would put on plays for them. From then
on, all I wanted to do was put a smile on others faces. From then on,
I dedicated all my free time to every program available, at my
church, where youth could volunteer. Once a month, I would feed the
homeless and for Thanksgiving we would raise money to hand out food
baskets.
Growing up, I was bullied. It is because of this experience that I
made sure that part of what I did at my church was to inform others
of the dangers of bullying. Various of us would go, classroom to
classroom, teaching children about these dangers. We spent a whole
day on workshops where the main message was to stop bullying. While
doing this, I knew that I was making a change not only in myself but
in others. It is through volunteering that I began to realize how
lucky I was and that what mattered in life didn't come from
material things. From there, I began to volunteer in confirmation; a
religious program, which catholic teens must complete. My goal in
this program was to help teens realize that they are worth something
and they deserve to be loved.
It has been seven years since I started volunteering at my community
church. I am now a volunteer religion teacher in hopes that my
religion will help children find the love that they need. I haven't
only kept to my church but have expanded and joined the LAPD cadets
in hopes of helping a wider age group. This summer I am volunteering
in a summer camp for neglected and abused children to continue
spreading the love.
There was a time when I would spend five days out of the week
volunteering. My biggest challenge throughout all these years has
been balancing my responsibilities. I have come to understand that
when you love something you can always make time. Many days I wanted
to go out with friends but I grew up learning to make sacrifices for
others. My satisfaction was knowing that the children would walk out
having learned something new and knowing that someone cared. To this
day, I would prefer a volunteer opportunity than a well-paying job.
It is through all my volunteering that I have found my passion. I
aspire to be a social worker for youth in foster care in hopes that I
can find them that love which they are robbed of. I know that what I
have done has made a difference because I believe that any action,
big or small, makes a difference. As long as one person is impacted,
a volunteer has accomplished their main goal.