Name: Kellyn Nicole Calvert
From: Dora, Alabama
Grade: 12th Grade
School: Corner High School
Votes: 0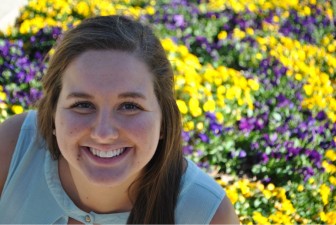 Dear Youth
Forward Scholarship Committee:
Winston Churchill once said, "You make a living by what you get.
You make a life by what you give." My name is Kellyn Calvert and I
have chosen to be a Peer Helper in my Special Needs Class at school
and Special Olympics events that our class participates in for the
past three years. I chose this group to volunteer in because I always
enjoy interacting with the kids and my heart feels so full to be
around them. I do at least 8 hours or more per month with the class,
and some of the responsibilities I have is to be a buddy to the kids
in the class, and at Special Olympics events I would help other
schools by guiding them and teaching them different skills. My
biggest challenge as a Peer Helper would have to be breaking out of
my shell and just interacting with new people. The kids who go on
these trips are very outgoing and fun. They like to dance a lot, and
they are not afraid to be themselves. I learned to just jump in with
them and enjoy it.

Something that has given me absolute satisfaction as a volunteer is
the look of pure joy on the children's faces as they interact with
others and participate in events. My very first year as a Peer
Helper, I was paired with a boy to shop for a gift for his classmate.
He is obsessed with videogames and after he bought his classmate's
gift, he wanted to buy a videogame book. He wanted it so badly but
didn't have enough money to purchase it. It broke my heart when we
had to tell him he couldn't buy it. When the class exchanged gifts,
his buddy bought him a gift card to Target so he could buy the book.
He was overjoyed and wanted to go immediately go to Target and buy
it. It just moved my heart to see the look on his face when he bought
his book. Although I love volunteering in this group, my career goals
do not align with volunteering in Peer Helpers because it is only
offered in my high school, but it has taught me that I do want to
continue volunteering with Special Needs children.
            Forward looking means to me that you are focused on the lasting impact of your
actions. Through my volunteerism, the Special needs children can have
a friend that makes them feel loved, or others will see what I am
doing and hopefully become interested in being a Peer Helper as well.
I seek change in how people view others with learning disabilities.
Just because someone has a learning disability does not mean they
can't do anything or that someone can take advantage of them. I do
think my volunteer activities will make a difference in the future
because I firmly believe this group will grow as more and more people
become involved.
Sincerely,
Kellyn Calvert