Name: Kaitlin Williams
From: Acworth, GA
Grade: 11th (12th this year in 2016-2017)
School: Cornerstone Preparatory Academy
Votes: 420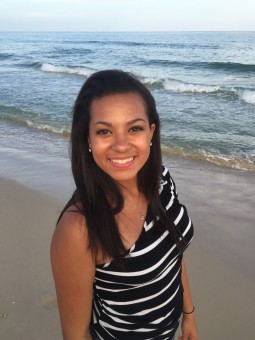 Volunteering is one of the most important acts that all people need to commit to
do. All people have different and unique qualities that can make a
huge impact on others' lives. I have volunteered in many different
areas over the years. I volunteer at my church, an elementary
school, food banks, and at women's and children's shelters; I have
helped with blood drives; I have gone on mission trips to Kentucky,
Alabama, New York, and will go to Guatemala this year; I have served
at Operation Christmas Child (OCC) processing centers; I have
provided free child care to those in need, and I have worked with
homeless ministries.
The time I spend volunteering each week varies. I am able to volunteer
more during the summer time, but on average, I spend about five hours
each week in some capacity. Responsibilities have included working
in the nursery and children's church, serving during Vacation Bible
School and being a camp counselor at my church. At the elementary
school, I help teachers in any way that they need me whether it is
working with students, grading papers, helping with technology,
working at after school events, or copying. I have purchased items
for shelters and food banks, separated items, stocked shelves, and
helped with afterschool childcare. On mission trips, I have had many
and various responsibilities including serving at churches, working
with children, feeding the homeless, working at shelters, and running
camps. At the OCC processing center, I pack and inspect boxes being
sent to third world countries. I have also purchased food and packed
lunches to be distributed to the homeless.
The absolute biggest challenge for me in volunteering is time. I attend
school full time and have many leadership responsibilities there, and
I babysit for two-three families multiple times per week. The most
satisfying part of volunteerism is that I always go expecting to
bless others but always return being blessed by them. It is amazing
how much I have learned about children and the tremendous monetary
needs that all the places that I volunteer have in order to be able
to continue to run successfully.
The work I have done will only help me in my career choice of pediatric
nursing because I have gained experience working with children of all
ages in many different capacities. As I look toward the future, I
will continue to volunteer as much as possible. I also will train my
children to do the same. We must always be "forward looking",
meaning looking for ways that will impact others not only now but in
the future as well. Through all of my activities, I look forward to
fostering a spirit of joy and hope in others. I believe all volunteer
work makes a difference forever in people's hearts and no matter how
long it has been people will remember the kindness and generosity
shown to them, and hopefully while giving of my time, I will inspire
others to make a difference also.