Name: Anthony Davis- Dolphin
From: LOS ANGELES, CA
Grade: adavis31100@gmail.com
School: adavis31100@gmail.com
Votes: 0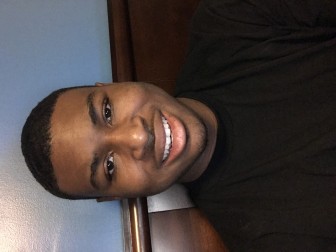 Youth
Forward Scholarship Essay
I've
made my community a better place by helping and caring for dogs at
the animal shelter, guiding the developed mentally disabled,
assisting the homeless, and mentoring younger kids in my community.
The one that I value the most is volunteering with We are our
Brother's Keeper, directing the Homeless people residing in Skid
row area of Downtown Los Angeles to line up to receive their
backpacks full of donated items. I dedicated over 200 hours of my
time volunteering with We Are Our Brother's Keeper to assist the
homeless people in Los Angeles. My volunteering experience with We
Are Our Brother's Keeper taught me to appreciate the little things
I do have such as, food and shelter because some people don't have
a promised meal every day and a place to safely lay their heads down.
Also, I was a monitor for Peak Performance as a guide for the
developmentally disabled people on outside events. The most memorable
role I enjoyed was with an organization with my church, Eagle
Empowerment. On a tour in 2015 of the United States, I was in charge
of the finances, making sure we stayed within budget. I really
enjoyed being in charge of the finances on the youth tour because I
am interested in pursuing a career in finance. Also, I had another
leadership role with mentoring younger kids on the trip. Lastly, I
have been mentoring younger children in self-defense class for the
last three years for Martial Arts Training Plus 2. The class
developed my discipline, drive, obedience, and taught me to be humble
and respectful. Also, I volunteer at the South Los Angeles animal
shelter. When volunteering, I walk the dogs, groom them, and help
people adopt pets at the shelter. I really enjoy helping animals,
especially dogs.
During
and after college, I intend to continue volunteering with homeless
people and animals. Also, I aspire to help mentor younger kids about
finance, teaching them how to budget and invest their money. I
believe the young children in my community need to be educated about
finance. It is important for the young people in my community to know
how to invest and save their money.