Name: Camryn Stuart
From: Oak Forest , IL.
Grade: High School Senior
School: Oak Forest High School
Votes: 0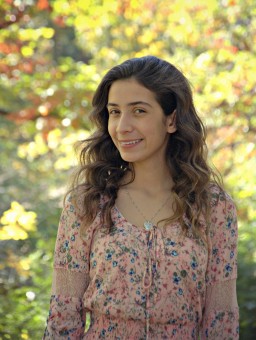 For me, volunteering is less of an activity, and more of a lifestyle. I
could list numerous service work I have done such as Feed My Starving
Children, inspecting food at the Chicago Food Depository, ministering
to Native American children as well as ministering to foster
children, and volunteering in the church nursery. I could talk about
the fundraiser I started to raise money for a six-year old girl with
cancer or about volunteering at a carnival for the residents at ELIM,
a special needs community. I could write that out of the 8760 hours
in a year, I spend about 3500 of them helping others. I must admit,
however, that despite the time that I have invested into my
community, I disliked having service hours as a requirement for
graduation. Not because I did not enjoy serving my community, but
because it felt wrong to put a job description on it. Serving others
is my passion, not a passing requirement.
The biggest responsibility that I felt throughout my years of serving
others is to serve with the right intentions. For instance, when
service hours were a graduation requirement for me, I had to make
sure that I was not just completing service hours to meet a minimum
requirement, but truly serving others. I have been responsible for
loving children who have never been loved. I have been responsible
for reaching out and talking to people that most people would simply
glance at with pity or disgust. I have been responsible for keeping
account of children left in my care. My time is not my own. It is
that of those whom I serve.
The biggest challenge that I have faced as a volunteer would have to be
through my ministry to the Native American children. I was
responsible for a group of about six girls. The very first night, I
woke up and three of the older girls were gone. I had search the
campgrounds in the middle of the night until I found them and brought
them back to the tent. The next night, I was scared to even go to
sleep. From there I learned that I must manage my responsibilities in
a healthy way. I couldn't lose the girls again, but I also could
not deprive myself of sleep. Learning to balance between serving
others and self-care was one of the most valuable things that I have
learned from volunteering.
I see my current volunteer lifestyle as projecting me towards a greater
service-oriented future. I intend on pursuing a degree in psychology
and criminal justice and becoming an inmate psychologist. My service
is nearly always people-oriented. I have a passion for loving the
unlovable. I want others to recognize these unlovable characters as
real humans. How many times do we pass a homeless person on the
street with nothing more than a handful of change and a sympathetic
glance? I desire to know people on a more intimate level and restore
a sense of humanity.