Name: Jose D. Martinez
From: Bakersfield, California
Grade: 11th
School: Ridgeview
Votes: 0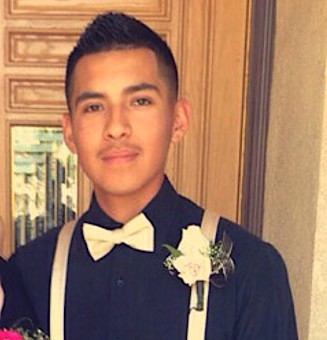 Submit
an essay of less than 500 words in Microsoft Word format
What
is the area in which you have chosen to volunteer (e.g.,
homelessness, anti-drunk driving, youth art programs, etc.)? Why
did you choose it?

How
many hours per year / week / month have you volunteered?

What
are / were your responsibilities as a volunteer?

What
has been your biggest challenge as a volunteer?

What
has giving you the most satisfaction as a volunteer?

What
have you learned from your volunteer position?
How
are your interests and career goals in alignment with that volunteer
focus, or perhaps not?
Looking
towards the future, how do you see your activities as "forward
looking?" What does "forward looking" mean to you?

What
change do you seek to foster in the world via your volunteer
activities?

If
you were to come back in ten, twenty, or even thirty, years do you
think your volunteer activities would have "made a difference?"
How so?

Once my senior year of high
school begun, I was driven to experience the most and give back to my
community before I left to college. My aunt works at San Joaquin
Community Hospital as a pharmacist and informed me about a volunteer
program that was about to begin in September. Without a doubt, I sent
in an application and was luckily one of the few selected into the
program. I chose to volunteer Saturdays from 1pm-4pm on the fourth
floor as a general volunteer. Throughout my seven months in the
program, I worked alongside two other volunteers throwing out soiled
linen and resupplying each patient's room, providing water to
patients, disinfecting handrails, and aiding the staff members when
needed. The biggest challenge that we faced was the stench that some
wardrobes had when we were throwing out the soiled linen; in
addition, the janitors used a substance to clean and disinfect floors
in the halls and in empty rooms, which just added onto the unbearable
stench. However, I felt that we were important as the hospital relied
heavily on volunteers to aid in completing some of the many tasks
that may be overlooked by regular staff. Also, I enjoyed providing
support for the ill because they understood that we were there to
help them in anyway possible. From this program I learned the
importance of teamwork and consistency, there was around forty rooms
on the fourth floor that constantly had to have soiled linen thrown
out and cleaned every day. Another program that I joined is Civil Air
Patrol (C.A.P.), which is an organization that is the auxiliary for
the United States Air Force. Beginning in October, C.A.P. is held
every Tuesday night for three hours (excluding events on weekends)
and lasts a complete year until I would have to renew my membership.
Civil Air Patrol has allowed me to grow as an individual by teaching
me the importance of integrity and respect, volunteer service, and
striving for excellence in all I do. I joined C.A.P. because I am
able to prepare for what I will encounter once in the Reserve Officer
Training Corps (ROTC) program in college. The biggest challenge I
have faced is flawlessly executing certain drill maneuvers due to
their fast pace. I am proud to be apart of a movement that is
dedicated to serving our communities, states, and nation. While in
college, if I end up having extra time on my hands then I will join
C.A.P. again, but as a senior member (18+) because practice makes
perfect. I truly believe that if I were to come back in thirty years
I would discover that C.A.P. has grown increasingly and may possibly
have grown internationally. Civil Air Patrol has been a wonderful
opportunity for me to develop skills that I will continue to use
throughout life such as providing aid whenever possible, being on
time, having a sharp outfit at all times, and working well with
others in order to accomplish a common objective.