Name: Matthew Fritsche
From: Richardson, Texas (TX)
Grade: 12
School: Plano Senior High School
Votes: 0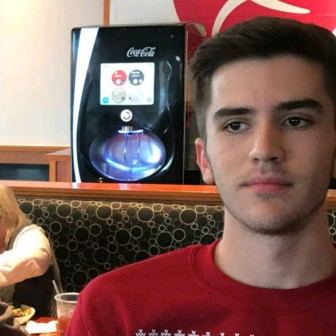 Always
Bigger Problems
I can't imagine waking up in a small rundown house, part of a bad
neighborhood, having to walk to my job, work all day for a minimum
wage paycheck, and be unsure if I will be able to eat that night.
When I think of that I can only think, "Wow that day sounds awful."
But some people live everyday like that. Every. Day.
I am apart of a non-profit organization called Young Men's Service
League, YMSL for short. This is an organization devoted to making
sure that we give back to our community every day. It encourages
young men in high school and their mothers who are much more
fortunate than others, to give their time to help and improve
somebodys day in any way.
Living in an area where community is so important, it feels very important
for me to set aside my time to give aid to a less fortunate person
that is barely making it by each day. YMSL has a list of great
philanthropies that you can sign up for at anytime. One of my
personal favorites is Minnie's Food Pantry, a local food pantry
made for giving people food when they are too poor to afford it or
are unable to put plates on the table for their family. It is truly a
great place to be with an extremely positive atmosphere. Some roles
there are to help carry food packages out to someone's car, or fill
the packages we give out. Organizing is also a very important part
there, as the foundation has grown so large over the years, as more
people hear about it more come to visit. Everybody that shows up is
incredibly kind and it makes you feel very accomplished. I feel that
I am doing something special by helping these people. So what if I
have to wake up early on a Saturday? These people don't have as
many luxuries as I do and they as much help as they can get. Assuring
that somebody and their family will be living on a full stomach for
the next couple of days is a magical feeling, knowing that I caused
it.
Volunteering in my community has taught me something very important. No matter how
bad of a day I am having, somebody else always has bigger problems. I
might be worried about tomorrow's math test, but someone else is
worrying if they will get mugged walking home from their job in the
dark. The life I live has really been put in perspective. I don't
have to worry about food when I get home, or how I will get to and
from school, or if I will have hot water for a nice hot shower. It
has made me feel blessed. Not only that, but it has encouraged me to
help others. Thinking about living without those day-to-day luxuries
that are taken for granted, is scary. I can make it less scary for
someone else.