Name: Katarina Lashley
From: Van Nuys, CA
Grade: 11
School: Daniel Peal Magnet High School
Votes: 0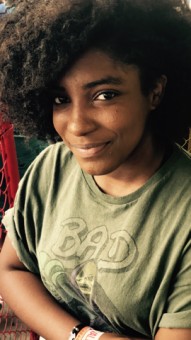 An Equestrian Giving Back
I volunteered at Compton Jr. Posse(CJP), a horse ranch for children
and teens, for two years after being in the program myself. At CJP
I've helped organize competitions, taught younger equestrians and
helped care for horses, while educating others about horse anatomy. I
chose to volunteer there because I was once a camper, and it was an
honor to help inspire the next generation.
One of my biggest challenges as a volunteer was the physical effort
it took. Much of the times we were the ones replacing the horses'
water, and cleaning feces from the stalls. In addition to that, the
younger riders are often too small or inexperienced to ride on their
own, so they get two 'spotters' on each side of their horse as a
safety precaution. For volunteers, this meant we also had plenty of
running to do on hot saturday afternoons as well as vacation week
days. During the school year I would go every Saturday, from 8am to
2pm. Then, when school was out, I'd go five days a week from 8am to
12pm throughout my summer and winter vacations. So in the school
year, it was about six hours a week, and 20 hours a week in the
summer, and winter break.
This was difficult work, but it was the highlight of my days. It made
me especially proud to see a child's face light up as they learned
something new, or conquered a fear. Many times it's the same kid
who was terrified to ride a horse, that ends up being said horse's
best friend. From experiences like these, I have learned that nothing
is ever set in stone, and we are capable of far greater things than
we tend to imagine.
To me, 'forward looking' means that whatever it is I am doing now
impacts the future in some way. I consider my volunteering at CJP
forward looking because we worked hard to keep kids 'on horses and
off the streets'. Rather than participating in gang related
activity, or other dangerous behavior, the children I helped teach
have values of education and preserving life instilled in them. I
seek to continue guiding young people of tomorrow in a more positive
and productive direction. If I were to go back decades later, I
believe I would find the lives of these children changed for the
better in ways that never would've happen if the camp had never
existed.