Name: Samantha Baker
From: Windsor, California
Grade: samib33@gmail.com
School: samib33@gmail.com
Votes: 0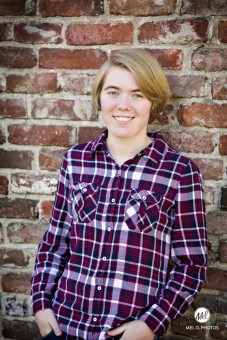 I
began volunteering for the Sonoma County Animal Shelter when I was
twelve. At the time, I wanted to walk dogs, pet dogs, and train dogs;
I couldn't have cared less about the people there. But in the years
since then, I've noticed that my volunteering at the shelter has
helped many people. We volunteers free the shelter's paid employees
from the responsibility of exercising and socializing the dogs, which
allows them to focus on arranging adoptions, updating the online
database, and everything else that keeps the shelter running. We
often assist visitors in difficult moments – I've helped about a
dozen forlorn people look for their missing pets. We help visitors in
joyful moments as well. A few months ago, I introduced an elderly
couple to the Chihuahua I was walking – and as I watched him trot
out to their car an hour later, I knew I'd made both the dog's and
the people's lives a bit brighter.
At
one point a couple years ago, I started to fear that one volunteer
couldn't possibly make a dent in all the work the shelter had to do.
But then I remembered the Angel Island beach.
Every
year, my backpacking club does a service project on Angel Island. The
previous year, we picked up trash on the Camp Reynolds beach. It was
the most disheartening display of the immense scale of littering I've
ever seen. I spent five hours on that tiny beach collecting washed-up
rubbish, and there was still trash left over when we had to leave. I
felt powerless against humanity's penchant for waste – but when I
stood by the water, I realized that the thirty of us together had
made the beach much cleaner than it had been that morning. My little
garbage bag had seemed to do nothing, but the thirty that we'd filled
together had made a big difference.

As
I recalled that experience, I realized that the same principle
applied to my work at the shelter. I could only walk one or two dogs
during the time I spent there, but the dozen of us who came in every
day could walk every dog in the adoptable room. United, our small
army of volunteers could make life for the dogs in our care, and for
the people who wanted to adopt them, infinitely better.
Today,
I volunteer about fifty hours a year at the shelter, knowing that
everything I do makes a difference. If I train a dog to sit on
command before I open his kennel door, potential adopters will see
him as a well-behaved and intelligent potential family pet.. If I
inform a family with a missing dog that they can file a lost pet
report with the shelter, and then the dog gets picked up, we will be
able to reunite them. I am happy at the shelter, where everything I
do to reunite a family or create a new one will continue to resonate
for many years to come.