Name: Ashlynn Wiegele
From: New Oxford, Pennsylvania
Grade: 12
School: New Oxford Senior High School
Votes: 0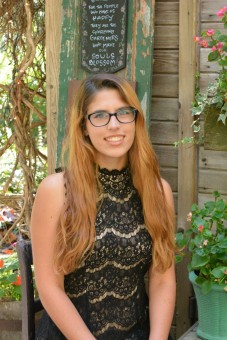 Ashlynn
Wiegele
Youth
Forward Scholarship
May
1, 2017
Athletes
Helping Athletes
I volunteer as a student athletic trainer at my current high school. I
chose to volunteer in athletic training during my sophomore year
because it I had wanted to be an athletic trainer, and I want to help
my peers in a way that may also assist me in my career goals. I
volunteer for about nine months of the year for one hundred and
twenty hours a week. My responsibilities are as simple as filling and
washing water bottles, but also as complicated as running onto the
field to help an injured athlete. My biggest challenge as a volunteer
for athletic training is getting out of my comfort zone and jumping
to action immediately as needed. It is difficult to know exactly what
to do when under pressure, but I know it will help me greatly in my
future career. The most satisfaction I receive being a volunteer is
when I know I have helped one of my fellow athletes in doing their
best while staying safe. During my time as a volunteer I have learned
how to comply to others needs rather than my own, and to act upon
immediate instinct especially when it comes to helping others. I
absolutely see my volunteer activities as forward looking because I
would like to become a physical therapist or a kinesiologist. My
athletic training skills will help me to have a better understanding
of my profession, and a real life outlook on something more
scientifically viewed. To me, forward looking means to act for your
future to help yourself to be a more determined and understanding
person later on in life. I would like to see changes in youth
volunteers due to my volunteer activities. I would like to see more
schools have athletic training programs, and more students to
volunteer in them so that future leaders will be more informed, and
students will be working at bettering themselves from the start. If I
were to come back several decades later, I would expect there to be a
larger community in the athletic training program because the leaders
will attempt to make the community more known. The field of sports
medicine is currently a quickly growing profession, so I feel that
students will be trying to get a head start on their education and
skills. In conclusion, athletic training is not very well known in
the volunteering community, and I would like to change that by making
the fun and knowledge of it known to others.