Name: Corey Mackenzie Sargnt
From: Nashville, Tennessee
Grade: high school senior, current university Freshman
School: Belmont University
Votes: 0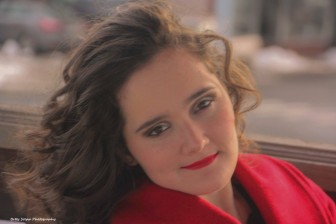 Corey
Mackenzie Sargent DOB 8-20-1998
Bedside
Beats: Healing Hearts One Song at a Time
My
high school senior Distinguished Scholars project was titled,
"Bedside Beats …Healing Hearts One Song at a Time." The
project brings the healing power of music to those who are confined
to a health care facility. I organized high school and community
musicians into teams to visit patients for in room concerts. The
uplifting joy was readily evident in their faces! Many were able to
tap their feet along with the beat and some were able to sing along.
Clearly a dose of joy was added to the medication.
Success
was in the details for the Bedside Beats project. Early planning
during the summer lead me to visit Musicians on Call in Nashville,
TN, which is a similar program using adult musicians. I developed the
scope of Bedside Beats and targeted facilities where I was already
performing, thus building on the relationships I had already
established. I also targeted a couple of facilities where I had never
been. Every one of the representatives of the selected facilities
were eager to start Bedside Beats. I asked each to identify patients
they thought would both benefit and enjoy bedside concerts, yet were
likely unable to leave their room for a concert venue within the
facility. Concurrently, I began word of mouth recruiting at my high
school. About 10 students signed on immediately as they found the
program intriguing. I also recruited through the Music Department
Chairman. Since reaching teens today can best be accomplished through
social media, to complete my recruitment efforts, I created Bedside
Beats pages for both Facebook and Instagram, sharing them with my own
friends list. Additional recruits began to emerge. Friends shared my
page with other friends. I developed a questionnaire to determine
logistics each musician could agree to complete, as well as their
ideas on the music selections . Musicians on Call had already alerted
me to the fact that music selection was critical. It had to be
inspirational, fun, and era appropriate. No sad songs, but of course
I already knew that. It was an exiting day when I first met with my
musician groups! My detailed planning, spreadsheet, and experience
made me feel confident working with the group of musicians and all
their different thoughts. I wanted to honor their ideas, but I worked
to keep the program on track. Soon we were ready for our first trial
run. I decided to start small, so I had a group of five musicians
plus myself. I divided them into two teams. When we arrived at the
first facility, I had the names and room numbers of those who wanted
music. This is where advance planning really paid off! Our songs were
ready, our musicians were ready. It went smoothly. The patients were
a little slow to respond at first because the program was so
different. By the second song they were responding with joy on their
faces. I like to think this was a dose of pure joy added to the IV.
Some could sing along, most could move a little with the music. By
the end of the session they told us some songs they would like to
hear next time. What surprised me the most was how inspirational it
was to the musicians as well as the patients.
Establishing
relationships with the facilities and coordinating our interactions
to complete the planning process was challenging. Furthermore, the
inflexible school schedule and the schedule of the facility
coordinators made face to face contact difficult. Patients to whom we
are singing cannot always express their love of the program. To help
with this barrier, I took pictures, shot video, and sent notes to
family members as well as facility coordinators to be sure we all
stayed in touch. I also did followup for each musical session with a
phone call to the facility asking specific questions about the
satisfaction level of each patient. Upon return to the facility, I am
careful to talk with staff who is present. Starting out small has
been a huge help in learning names and personalities of staff and
patients. Also updating the social media pages has promoted goodwill.
Some of the facilities have even linked my pages to their own
websites, which I consider high praise indeed!
Most
health care providers will agree that physical health is only part of
recovery. Feelings and the positive viewpoint are also supportive of
well being. I knew this program would be powerful; however, I had no
idea how powerful. Looking forward to music, even though confined to
a room opens up the mind and contributes to the health facilities are
working to achieve. Staff reported smiles from patients which were
not there before. Attitudes became more upbeat. Hearing the
rehabilitation patient singing along to "Fight Song" makes
anyone's heart sing. I envision the community taking up my Bedside
Beats program and expanding it. Our newspaper and a television
station have agreed it is worthy of some good publicity. Several
musicians groups have already expressed interest. The health care
providers have been supportive of continuing Bedside Beats due to its
positive impact on patients. I will leave my hometown for college
next fall, but I believe I am leaving it a better place.
When
I arrived in Nashville, Tennessee to attend Belmont University, I
wanted to continue Bedside Beats, but expand it to Alzheimer's
patients. Research exists which shows the benefit of music to these
patients with a program called "Alive Inside". I contacted a
cutting edge facility here in Nashville, Abe's Garden, who
expressed interest in my type of volunteerism. I believe results will
be outstanding, especially when coupled wth their programs. With the
expected growth of the Alzheimer's population, it is my belief that
music will play an even more important role in treatment. I am proud
to be a part of this healing therapy!